The Role of the Store in the Future of Shopping
A big discussion topic recently within the community has been around getting the maximum potential out of their stores, with many Retail Hive members sharing with us their different approaches to using the store as a key focus of their customer experience.
Members are experimenting with many different ways to go above and beyond to provide their customers with the best shopping experience out there, with methods including virtual stores, AR & VR, brand experiences, new technology, ship from store and click and collect to build and retain a loyal customer base.
We discussed this on a roundtable at our recent residential Exchange meeting in London, with one of the key takeaways being that you should focus on the customer experience first, and the product second…
The below scribe outlines some of the key points of discussion from the roundtable.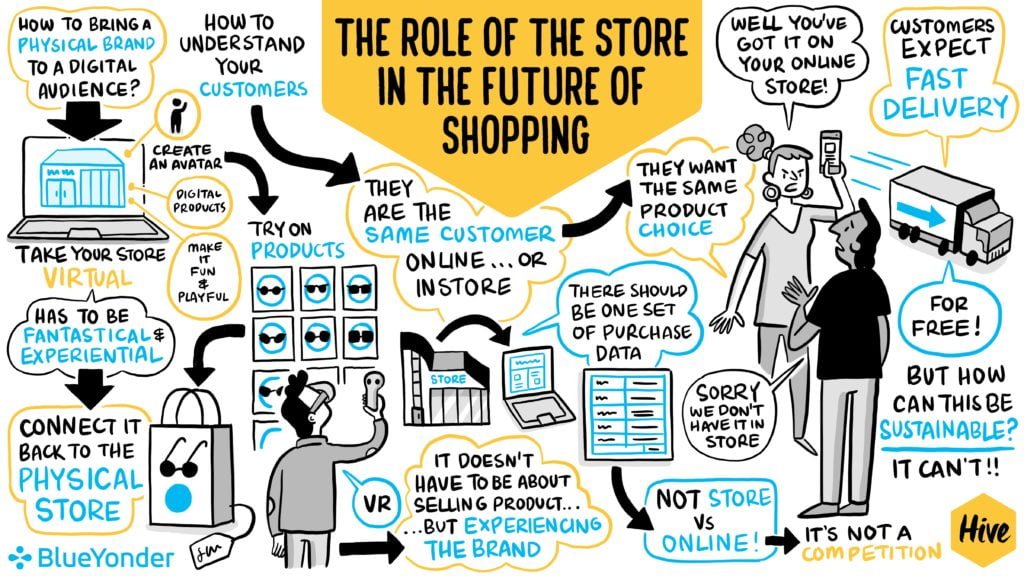 At the Exchange meeting Gary Bott, Managing Director, GENTLE MONSTER hosted a table focused on the unique, playful nature of the Gentle Monster version of physical retail.
Read the story that Gary shared at the meeting here, and fall into the surprising, delightful world of Gentle Monster….