The Finance Hive: Future Leaders
Empowering and connecting the next generation of traders
The Finance Hive Future Leaders Programme exists to empower and connect the next generation of traders. The global pandemic has required junior traders to learn how to trade in a new environment, and this has brought with it significant challenges.
The programme will focus on helping with the development of 4 key areas  – detailed below – that our future leaders identified as being most important to them.
We are delighted to announce our founding members:
ANIMA Asset Management Ltd, Baillie Gifford, Capital Group, Comgest, Coutts, Fidelity International, GAM, GRIT Fund Services, Insight Investment, JP Morgan Asset Management, Millennium Global Investments, Nordea Asset Management, PGGM, Record Currency Management
My colleague enjoyed meeting a group of similar-stage peers to talk with and bounce ideas off. After all, people want to live in a world they help build.
Adam Conn, Head of Trading at Baillie Gifford who nominated a colleague for the programme
Would you like to nominate a trader from your firm?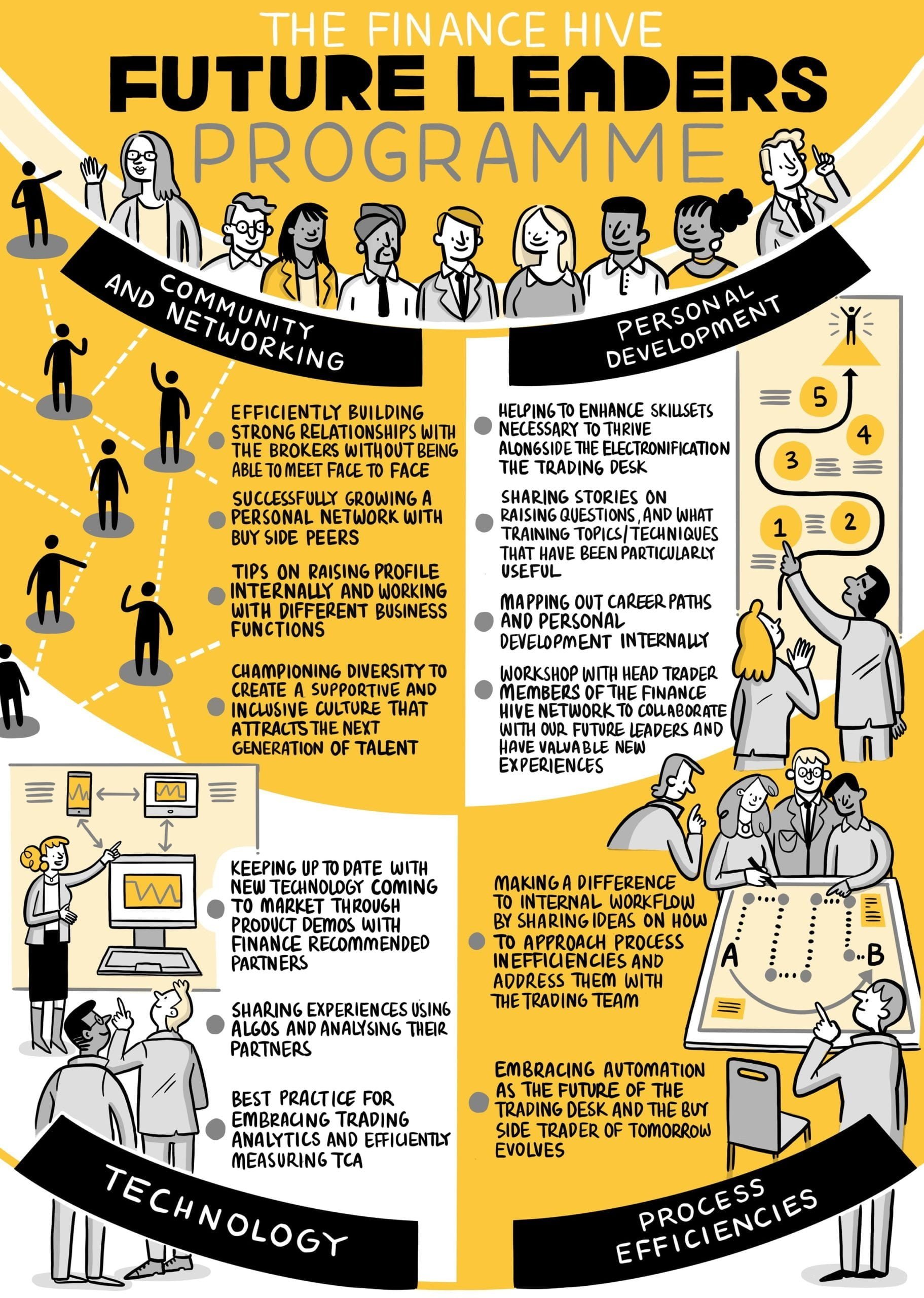 "This programme is a valuable forum for Future leaders to share experiences/ challenges but most of all learn and connect with each other.  I think this is very much unique and the first of its kind amongst buy side and cross asset, if only something existed like this when I was first starting out in the industry.
The up and coming future leaders have a very different skill set and outlook which could benefit our firms advancement in areas such as automation, diversity and inclusion, data analytics, ESG and much more.
As Heads of Desk we need to provide the capacity for growth and development in such talent and this programme can only help to provide that opportunity."
Nigell Todd, Director, Global Foreign Exchange, Fidelity International