The Role of the Store in the Future of Shopping
As customer expectations change within the new world of retail, many of our members have been branching out and innovating the ways in which they engage and excite their customers.
At our Exchange meeting in September, we were delighted to be joined by Gary Bott, Gentle Monster, who hosted a table focused on the unique, playful nature of the Gentle Monster version of physical retail. He shared with us the humble beginnings of the brand in South Korea 10 years ago as a wholesale brand, and the off-the-wall journey to the cult brand they are today.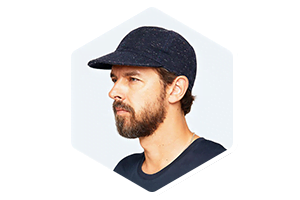 "At Gentle Monster we celebrate "weird beauty"."
Gentle Monster is a Korean eyewear brand established 10 years ago. They are different to other brands as their core philosophy is in spatial design. Starting out as a D2C brand, they came upon their concept purely by accident. They opened their first showroom in Seoul – a space that was intended to be purely wholesale – however they were getting lots of interest from passers-by! The founder enjoyed the misconception of who they were and what the space was. So, instead of opening a normal store, they worked with local creatives to do something different with the space. In the early days every 5 weeks they would change over what the space was. This was a very costly experiment! But what it taught them was that they were giving something different and truly surprising their customers.
Creating that sense of wonder is vital to the brand. This flipped the script of what a brand should be and what a retail space should look like.
Gentle Monster closed their flagship store on Argyll Street during the pandemic, but have retained their store in Selfridges as their European flagship. They have now found a balance between kinetic installations and retail space. However they continue to defy the known rules of retail where every square foot of space is dedicated to product – they don't. Each of their stores still has a unique concept (although, thankfully, without a changeover every 5 weeks!) – in London it was kung-fu!
This dedication to store theming creates an evocative reaction in consumers – and this is exactly what they want to embrace. It has been through experimentation in spatial design that allowed them to get to this point. The store concept is always off the wall – it's built to surprise and delight, and is one of their key differentiators.
Creating fantastical worlds and telling incredible stories is not possible when on a rack with other brands – so only a tiny proportion of their global sales is wholesale. They want to drive customers in-store, and the physical space will always be built into the lifeblood of the brand. The average dwell time in their flagship stores are 12 mins. The product is the last thing to be introduced!
When stores were forced to close, the pivot to eCommerce and digital was successful for them, but it means that creating a real reason for customers to come back to physical stores was essential! Gentle Monster have truly merged the online and offline worlds through creating a multiverse digital version of one of their South Korean flagship stores. You can then join the app to explore the store, try on products and feel the universe of Gentle Monster. However, they don't have an eCommerce platform in Europe yet! Once again, it has been the experience over the transaction that they have elevated.