Our visit to The Wing; Bremont's Headquarters
At the close of 2021, The Retail Hive team were delighted to visit the incredible facilities of The Wing; home to Bremont's headquarters, impressive manufacturing and research hub and a fabulous boutique store.
Catherine Villeneuve, Head of Special Projects and eCommerce gave the team a unique and memorable opportunity to go behind the scenes at The Wing and gain an understanding of the inspiring new location. Measuring in at over 25,000 sq.ft., the space is an impressive dedication to the importance of the physical experience for customers to connect with the brand and brings the full lifecycle of the product – from manufacture to purchase – all under one roof.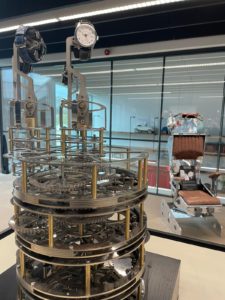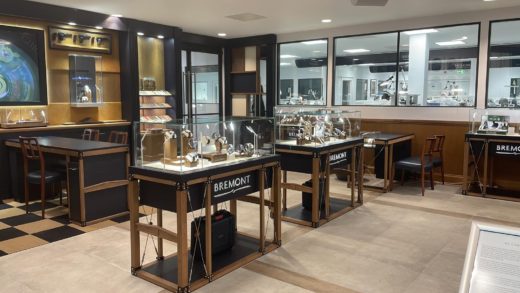 The brand's inspiration from a passion for aviation can be seen in every corner of The Wing; from architectural details in the large hangar-style spaces in the centre of the facility to the presentation of Bremont's emotive limited-edition watches that incorporate the history of aviation in their build.
Officially opening its doors in January 2021, The Wing has been hosting tours of the facility to give customers a unique look into the creation of their watch since June. Experience clearly works here – with a 95% conversion on customers who book a tour who then go on to purchase a product. For a brand with such an emotive and impressive legacy such as Bremont, taking customers through this journey results in a much stronger connection to the brand.
For me, it was wonderful to experience how a brand can be brought to life in such a memorable format. The uniqueness of The Wing, bringing together a manufacturing and technology centre with the headquarters of the brand, really allows you to become fully immersed in the history and story of the brand. You can only come away impressed at the skill and workmanship of the watchmakers – and being able to see them intricately working with the tiny pieces making up each Bremont watch was really a highlight of my visit.

 Niamh Stone, Head of Content, The Retail Hive
Following the pandemic, retail has a balance to find between the physical experience of shopping and the ease and practicality of online. The Wing has approached physical retail with a whole new focus – putting experience and brand connection at the heart of what they want customers to come away from their visit with. For Luxury brands more than any other, building this connection with customers is essential.
The Future of Luxury
On 16-17th March 2023, we'll be coming together at The Luton Hoo for first ever Luxury Residential Exchange, We'll be joined by a tasty selection of Luxury retailers.
Find out more about and register your interest in joining us here!