COMPLIMENTARY EVENT EXCLUSIVELY FOR LUXURY RETAILERS
JOIN US ON 29TH FEBRUARY – 1ST MARCH 2024
Are you: Looking to exchange ideas with like-minded retailers in the luxury space based on your short, medium and long term goals?
Are you: Responsible for investing in a solution and needing an impartial view on best of breed in the market?
Are you: Wanting to expand your network in a beautiful setting with plenty of curated 1:1s, as well as unstructured downtime?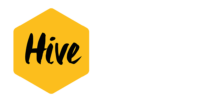 Closed-door roundtable discussions, inspirational keynotes, facilitated 1:1s, educational masterclasses, opulent surroundings, cocktails, mouthwatering food, fun and games…This is Luxury Exchange
Retailer leaders shape the agenda
Introductions will be made
LUXURY RETAIL HIVERS INCLUDE
Such an engaging and fascinating event learning from peers battling many of the same challenges."
Managing Director, Liberty London
The event has been super insightful and a wonderful opportunity to connect with likeminded individuals. Would definitely recommend!"
Head of Marketing, Hunza G