Retail Hive Pulse:
Benchmarking investment and strategy
Robotics in Retail Supply Chain
Did you know that 70% of retail supply chain professionals are ranking automation as a strategic priority? And 98% agree that the rising cost of labour, coupled with a greater availability of solutions on the market, is driving a switch to automation at a speed we have not witnessed before?
This year we've spent a lot of time looking into the supply chain, and how automation could be a driver to facilitate the disruption the talent crisis alongside numerous other factors has caused. With a pool of 50 supply chain leaders from within our community, alongside GreyOrange, we've carried out extensive research into where automation within the supply chain is currently, and where it's headed in years to come…
The results will help benchmark, educate and path the way for a new era of supply chain innovation.
With contributions from:
Dan Pass, Logistics and Supply Chain Manager, Ann Summers
Caroline Gildea, Head of Supply Chain and Inventory, LifeStyle Sports
Samay Kohli, CEO & Co-Founder, Grey Orange
Sunil Bhudia, Head of Carrier Solutions, River Island
Jonathan Williams, Supply Chain Development Manager, Kingfisher
Lauren Haringman, Group Logistics and Innovation Specialist, Kingfisher
John Jones, Head of Programmes and Operations Development, Holland & Barrett
John Waldock, Senior Interim Operations Director
The biggest change for supply chains will be how they're viewed. It used to be called a service, but now businesses are realising it's a crucial cog in the business and we need to listen to supply chain people. If businesses want to grow they need to know they can buy and allocate resources and we've got to chop and change when we come up against various challenges like the issue in the Suez Canal or labour shortages.
Head of Carrier Solutions, River Island
To learn more from this benchmarking report, just download to gain the full findings.
Thanks to our recommended partner GreyOrange and our contributing members for their support with this research.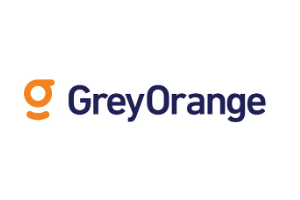 Interested in reading the report?
On 21st September, we'll come together in London for our annual Focus on Fulfilment meeting. Automation and Robotics will make up a large part of the agenda and discussion topics for the day, so if you're investing in this, the meeting will be a great opportunity for you to learn from your peers!
If you're interested, get involved below!