Expanding into Germany, France and China
The Retail Hive

Café

:
Tapping into the biggest priority markets in retail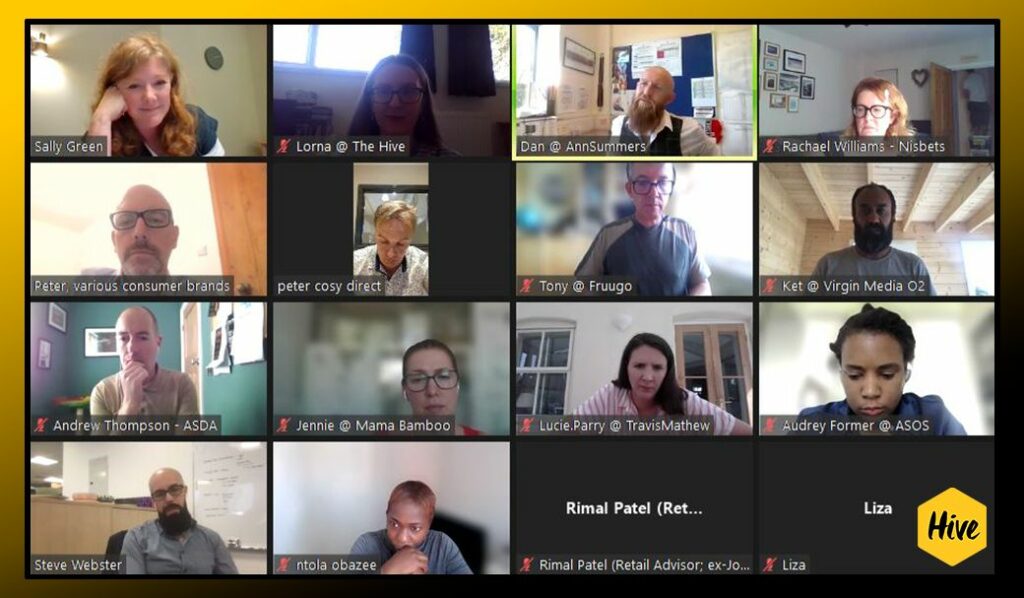 We recently sat down with our members to discuss expansion into the 'Top 3' target countries for retailers right now—you guessed it, Germany, France and China. Some members have successfully tapped into all three of these markets, but continue to ask themselves "is the ship going to sink?".
Cost, data regulation and the dynamic nature of content platforms are just a few reasons for self-doubt. Throughout this blog, we'll look at where to begin with international expansion, navigating tricky waters, and staying afloat to truly stand the test of time.
A huge thank you to our members for ditching the sunny weather last week to join us on Zoom and unpack this hot topic.
Local Knowledge and Resource
Our members agree that local knowledge and expertise are monumental to international success, and a key component of this is resource. "Resource is so important. You can't do it without understanding what is in those territories."
In many ways, this comes down to quality over quantity. You could have a dedicated team in China, but if they don't understand the market and have adequate local knowledge, they won't be able to help you. China is known for having a vast number of customs and cultures, so be scrupulous when hiring experts. The same rule applies to Germany and France.
It is naive to assume that people pay for products in the same way around the world. This varies drastically in the UK, Scandinavia and China. Having the right payment tools and partners in place is vital, but internal counsels and lawyers are also a step in the right direction, arming brands with all of the knowledge they need to meet UX requirements and comply with different rules and regulation in non-domestic markets.
Moreover, it's important to be selective in your approach to international expansion. You want your team to take on the most important things that can really drive growth and loyalty; "give specific remits to them."
A Little Goes a Long Way
Whilst local knowledge is absolutely essential, don't limit yourself to only having UK-based operations and teams. After all, the challenges retailers face in Germany and France are largely operational or legislative. As one member shared, "it's the returns culture in Germany that truly eats away at the profits."
Having one central hub in Europe can help brands to target Europe in its entirety—whether that be Berlin, Paris or Barcelona. Retailers cut down on costs in the long term, and have a much more comprehensive understanding of the EU market from the get-go.
Generally speaking, Germany and France don't really care about delivery speed. It simply isn't a priority for customers in these countries. Convenience, on the other hand, is key. Can customers select a delivery time and date that suits them? Are there multiple delivery options available? What about sustainable delivery services? If you're unsure about any of these questions, you might want to rethink your approach.
Friend or Foe?
In China, data is your long-distance friend—a great source of insight, but not always easy to keep track of. Brands are required to keep customer data in the country, and it can be hard to manage this data from a distance. Rules surrounding data are also forever changing and a cause for concern among retailers.
Some brands have accepted that they can't paint a full picture of the customer journey in China (as they do in the UK) and instead, rely on third-party data from marketplaces. To drive customers to the marketplace, they've ramped up their marketing efforts and heavily invested in new strategies.
Marketing is a huge piece to the international puzzle. In China especially, there are so many content platforms to play with and the dynamic nature of these means that it's almost impossible to predict which ones will be popular a year from now. "You don't have to be on all platforms, just the ones that work for you."
Regardless of which platform you choose, video content seems to be the way to go in China. Even in the luxury world, we are seeing video consultations becoming an integral part of the customer journey—not to mention the data collection process.
A Leap of Faith
The thought of international expansion can be daunting for brands, particularly when it comes to cost. Careful planning and extensive market research are a must. Despite this, most retailers agree that "in year one, you won't make any money."
So, hold tight. With the right team and foundations in place, the pay-off will be worth it. At the beginning of your journey, "sell what you already have and don't segment too much."
Global Pulse: The Cross-Border Benchmark
Our friends at TransPerfect are commonly asked about the pitfalls and opportunities of global eCommerce, which markets other brands are navigating, and how much resource brands should dedicate to international. So, we teamed up to create The Cross-Border Benchmark—based on an industry survey of 31 international leaders, and supported by interviews and insights from a hand-picked group of retail experts at varying stages of their global eCommerce journey. You can expect a deep dive into the topics we've covered here, and so much more…
Sound Good to You?
Simply click on the button below to register your details and gain access to the full report. We've also popped a link to our global calendar below for you, so you can easily stay in the loop with our upcoming Cafés and live meetings. Hope to see you soon!