Retail Hive Pulse:
Benchmarking Global eCommerce
The Cross-Border Benchmark
Tapping into international markets continues to be a core focus for our members, so we're delighted to share that we've partnered with TransPerfect to produce this brand new cross-border benchmarking report!
Our friends at TransPerfect are commonly asked about the pitfalls and opportunities of global eCommerce, which markets other brands are navigating, and how much resource brands should dedicate to international. So, we created a mini pulse to lift the lid on international markets and shape our report, honing in on digital challenges to internal responsibilities and beyond.
The statistics in this report are based on an industry survey of 31 international leaders, conducted in Q2 and Q3 of 2023, and supported by interviews and insights from a hand-picked group of retail experts at varying stages of their global eCommerce journey.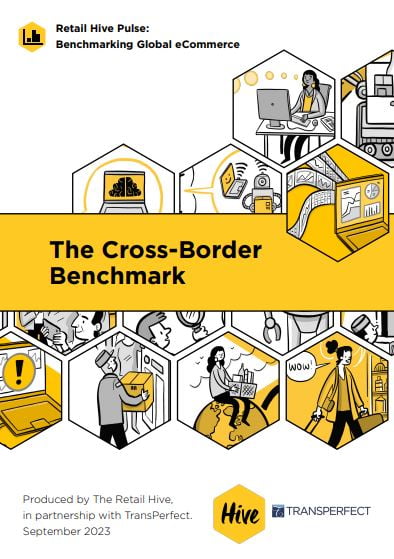 To learn more from this benchmarking report, simply register your details to gain access to the full findings.
A huge thank you to our Hive Recommended partner, TransPerfect, and our members and contributors for their ongoing support and expertise.
Interested in reading the report?