Engaging with Customers in a "Privacy-First" World
The Retail Hive: Breakfast Meeting, 23rd February
Hosted alongside our friends at Wunderkind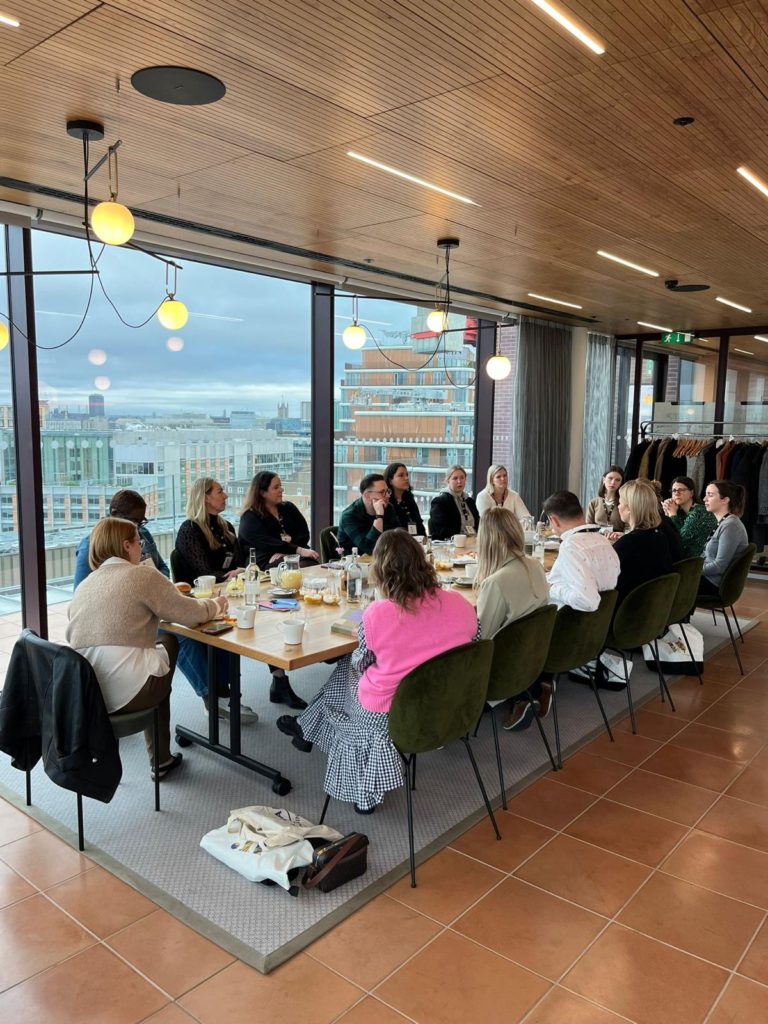 On Thursday morning, The Retail Hive team returned to Rose Court, London for another tantalising breakfast meeting with our members. Joining us this time: Wunderkind.
Our members asked, so we delivered. Changing privacy regulations across the world are impacting how well retailers can know and target their customers. With acquisition becoming more difficult, and equally more expensive, Retail Hive members have started to shift their focus—ensuring that their data strategies are equipped for a new and uncharted data landscape.
As always, a huge thank you to our members for joining us for this exclusive breakfast meeting with Wunderkind. Attendees included:

Big Brother Isn't Watching You
A cookie-less future means that customer data will no longer be readily available to retailers, making targeting shoppers more arduous than before. One solution to this is retailers offering discounts and competitions to their customers, which will require them to fill in a certain amount of personal data. An example of this is customers sharing their DOB with retailers to be eligible for rewards or free gifts on their birthday. However, this is not always possible for high-end, luxury brands in a bid to remain exclusive. 
Another important point raised by our members was: once you acquire new customers, how do you keep them coming back for more? Perhaps customers should be offered free gifts by retailers after they reach a certain tier—acting as a good incentive to stay loyal to that brand—but how can retailers know what free gifts customers want with less data at their disposal?
Retailers who are already well known for gifting face an additional challenge: understanding buyer intent. These brands will know about who bought their product, but not necessarily who is using this, and therefore, who is more likely to become a repeat customer as a result.
Outside-the-Box Services and Partnerships
Imagine this: you receive a lovely, blue box from Tiffany and Co. for Valentine's Day—much to your surprise—but what happens next? According to our members, aftercare services are a great way to engage with direct and indirect customers, such as offering complimentary jewellery cleaning and repairs by appointment.
Leveraging creative partnerships with events that target the same demographic has also delivered promising results for our members so far. For example, luxury brands partnering with museums and art fairs is a great way to keep existing customers interested in the brand, whilst also attracting new consumers (think back to Tiffany & Co.'s Vision and Virtuosity exhibition at the Saatchi Gallery last summer).
Engaging the Customer: Email vs. SMS Marketing
Throughout the breakfast meeting, our members agreed that it is considerably more cost-effective to run campaigns in-house than through a marketing agency, but that teams are overwhelmed right now. To throw into the mix, there's the added necessity of having someone in-house who acts as internal expert, taking sole ownership of data privacy.
SMS marketing in particular is an area that many of our members would like to explore, but where do retailers draw the line with SMS communication? Arguably, this form of marketing should only really be used for important updates and alerts, rather than as a core channel of engagement. For example, product drops for items that are time limited, or even intentionally low in supply, may be well suited to this form of communication; retailers don't want to be perceived as intrusive by their consumers.
With regard to email campaigns, our members discussed that the optimum number of emails varies from brand to brand. Retailers must get to know their target audience, namely what times work best for them from an email marketing perspective, and also target engaged and disengaged customers differently. Despite this, any retailer can be seen as going overboard with their messaging, and retailers should only contact customers when they have something important to say!
In the eyes of our members, high volumes of emails are often easier to get away with in the US, with customers being much less likely to unsubscribe from email campaigns. Another area to consider is advocacy-first marketing (i.e. referral schemes), which has delivered mixed results for our members to date. However, there are very few solution providers out there who are able to offer this service, meaning that this solution is not always affordable for retailers wanting top results.