The Retail Hive: Rising Stars Program
Empowering and connecting the next generation of retail leaders
The Rising Stars program is a very exciting Retail Hive initiative that seeks to recognise and support the talents and skills of future Supply Chain leaders in the retail space. Already participating in the program are nominees from many retail organisations, including:
Huel, Sky, DHL, GXO, Sainsbury's, The White Company, and more…
Over the last 5 weeks, we've been hosting weekly Thursday morning huddles for our Rising Stars to come together to benchmark, problem solve, and collaborate. Our Rising Stars have been coming up with creative ways to share their knowledge and insights with the wider world, tapping into the minds of other future Supply Chain leaders (who perhaps you don't know yet!).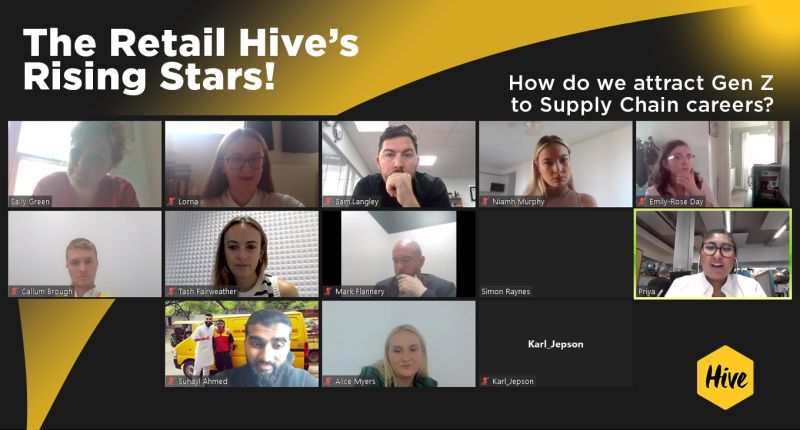 Throughout my 40 years in logistics, supply chain and change, I have come to recognise the importance of having the right teams working on the right things.

Never more have I been reminded of this than when working with the group of 'Rising Stars' working on the enormous challenges that our industry faces.

Credit to them and to the inspiring atmosphere created by The Hive to make this happen."
– Simon Raynes, Director of Business Change,
The White Company
Would you like to nominate a future retail leader from your company?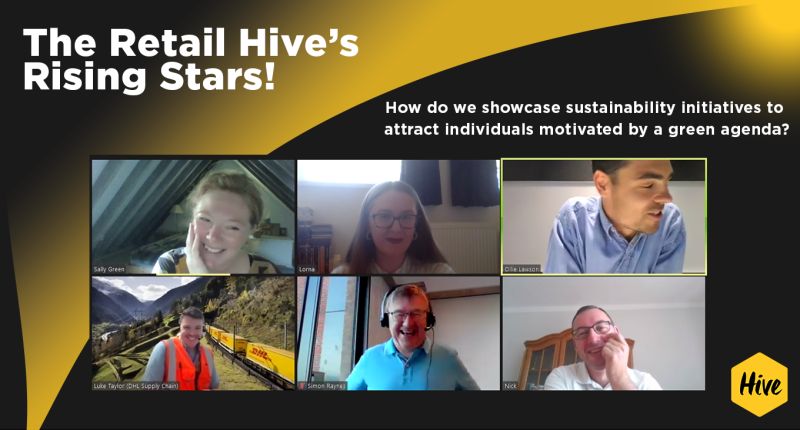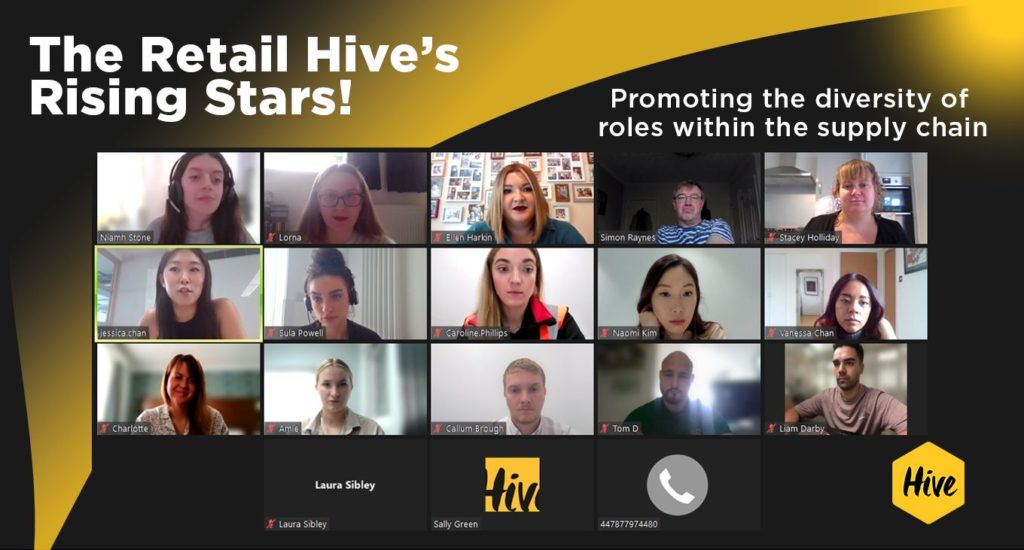 Each huddle has been focused on one of the following key questions:
What do we need to change about our work environments to attract Gen Z?
How do we showcase sustainability initiatives in the Logistics industry to attract individuals motivated by a green agenda?
How do we educate young job seekers about the diversity of roles and careers in the Logistics industry?
What skills do we need to future-proof our industry?
What can we do to improve the image of Logistics as a career destination?
The huddles have also been invited to present their recommendations to Retail Hive members at our next member meeting—where we will also provide all members of the Rising Stars program an opportunity to meet in person and attend an afternoon of personal development workshops—on the 15th of September in London. And we can't wait!
The discussions so far have been absolutely brilliant, and we have no doubt their final proposals will be out of this world! 
Talking about Rising Stars… Don't forget to check out our Supply Chain Superheroes and how they overcame different crises in their industries!
Watch this space for more Rising Stars at our upcoming meetings, across all of our Retail Hive communities… 
Rising Stars Organisations: