The Move to Online Marketplaces
In recent years, Retail Hive members have experienced growth from a rise in online shopping—which has been accelerated by lockdowns and the transition to hybrid or remote working—but some retailers are still apprehensive about online marketplaces. To start with, there are so many marketplaces to choose from, and there's even the option for retailers to grow their own marketplace through software like Marketplacer, so deciding on what's right for you can feel like navigating a minefield. It's important for retailers to think carefully about this and fully consider all of the options available to them before selecting or developing their own marketplace.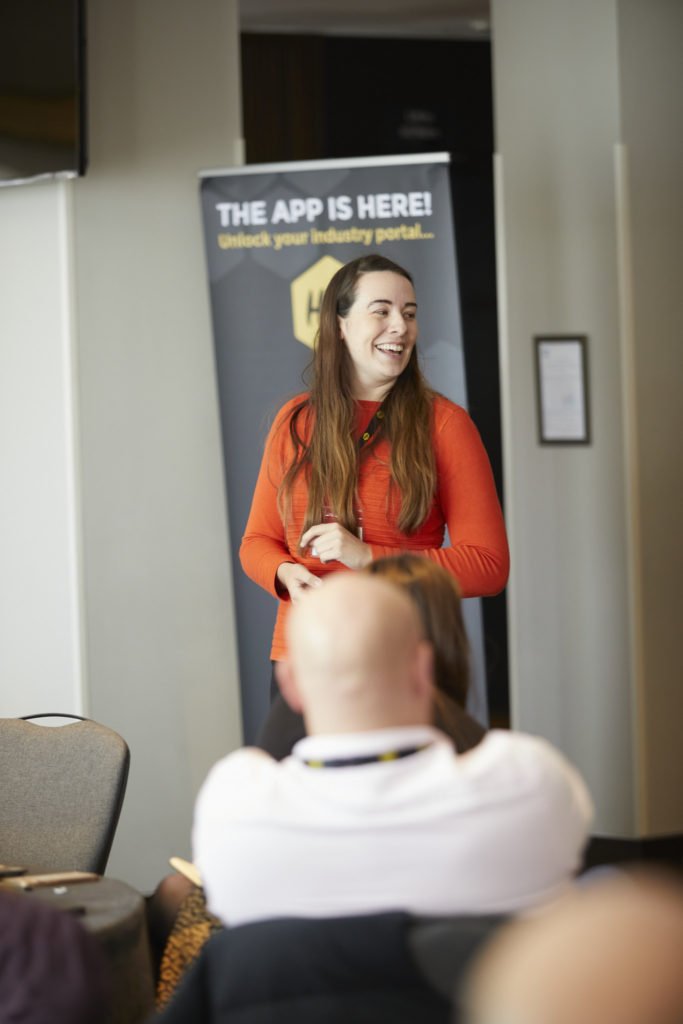 Making Marketplaces Work for YOU
Whichever path you decide to go down, it's essential to work closely with buyers in store to curate the right online range and experience for shoppers. For many retailers, there's a strong need to protect brand identity for longevity of growth, rather than immediate, online sales wins. Retailers should strive to create a truly curated experience, regardless of the time and effort involved in this process; providing the same brand experience online (to what shoppers are already experiencing in store) is key to marketplace success, and will leave your customers wanting and coming back for more, turning one-time shoppers into loyal customers.
Brands on the marketplace need to share the same ethos as this really helps to get the in-store brand experience across online. If using different marketplaces, what is the value provided by each one? Do you need to change your proposition? It needs to be relevant to consumers in that particular marketplace, and remember, you don't always have to put the whole catalogue on there; think about what you're wanting to achieve first.
Above all, ensure you're engaged with the platform. As one member remarked, "you wouldn't open a store on Oxford Street and just hope for the best, you'd be actively involved in it." Close your eyes and imagine a physical marketplace, where you can see where the punters are going and what products are most likely to pull them into your store… Data insights do the same online! You need to be really clear on the core offer of your marketplace and any third parties you're selling on, and use the wealth of data at your fingertips to your advantage.
Retaining Your Brand's Identity, whilst Ensuring Visibility
There is no doubt that online marketplaces can help with brand discovery, but how do you ensure all brands have visibility? Throughout the session, our members agreed that in order to be successful, retailers need to build and utilise data insights; data is a powerful driver to show trends in sales and also how shoppers are interacting with your brand, so use this to paint a full picture of consumer behaviour, learn what works and what doesn't, and ultimately, act on this.
Promotional levers need to be pulled to ensure that products are visible in the most appropriate areas. Retailers should make use of different algorithms that move people to the right products, as well as have a merchandising tech suite in place, changing product mixes based on what's current/trending. Showing a real mix of dropship and your own products can also help to retain your brand's identity, whilst ensuring that much-needed visibility.
Having marketing spend in the right place is vital, but where should retailers invest money to compete against the noise? What inventory do you have, and how can that be pushed to the forefront, in conjunction with your website? These questions must be considered by retailers before moving to online marketplaces. When it comes to marketing, try tailoring this for all brands/partnerships to ensure you reach the right audience. Retailers should also master the art of sponsored ads and social media to drive new and existing customers to the marketplace. Lastly, take advantage of existing partnerships, instead of focusing on shiny, new ones—you never know, everything you need might be right under your nose!
The Benefits of Dropshipping vs. the Marketplace Model
Some retailers have been successful dropships for 20+ years; as one member told us, "you might think you don't need a marketplace, but it has its place for even more niche products." Clearly, there is a place for marketplaces and dropshipping. The problem with dropshipping, however, is that vendors are in control of the customer journey. Another member explained that the eCommerce proposition and fulfilment can be challenging for larger products, such as beds, that some retailers don't sell as often as smaller items; dropship could be more suitable in instances like this.
Perhaps the answer is trying to find a partner who could make it a white glove service that they don't ordinarily provide. As for loss of sales, not all of our members have experienced cannibalisation of their own sales through dropship for larger or international brands, but it did cannibalise sales of smaller brands when they were using Google Ads—although this is a catch-22 in their eyes, as they needed to use this at the time to reap the benefits of brand leveraging.
Marketplaces and Fulfilment: Where Two Worlds Meet
One member told us that you need to make it cost effective, and that speed vs. cost is the real challenge. You can try and come up with a solution yourself, or you can outsource, depending on what works best for you—but first, familiarise yourself with the different routes you can take. Most marketplaces do, however, offer fulfilment as a service, and customer credit can be offered too.
Brexit has completely transformed how online fulfilment works, and many changes are yet to be seen. This has led to Retail Hive members turning to solution providers for a helping hand, such as Orange Connex, who work with retailers to offer fulfilment at scale. They also have specific partnerships across eBay's platform—from product type to region. However, this brings us back to the overarching question: what is your strategy for each marketplace?
What's Next?
The conversation didn't quite reach the topic of what's next for marketplaces?, but instead, left us with the question: where will the metaverse take us…?