Scribbler x Fujifilm: Instant Cards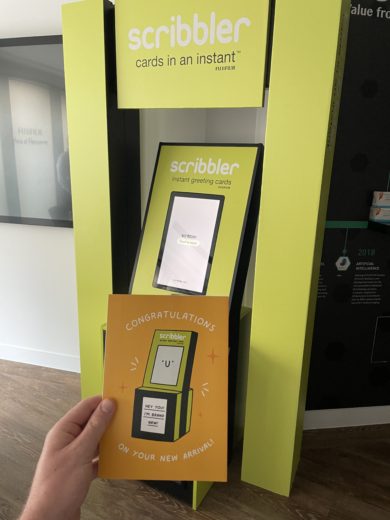 Once again, I'd managed to make it to the day before an important event (this time – my partner's graduation) – and I still hadn't bought a card. Luckily, this time I was on my way to see the launch of Scribbler's latest invention in partnership with Fujifilm – an on-demand card printing booth.
Frankie (the Marketing Manager here at The Retail Hive) and I were delighted to be welcomed by Tom Procter, Brand Director at Scribbler to test it out for ourselves. As someone who has spent many moments grabbing the first card on a display, having the opportunity to scroll through the catalogue of funny, unique, sometimes offensive and sometimes genuine, designs from Scribbler was a genuine pleasure.
The booth itself was intuitive to use and user-friendly – a well-designed example of true phygital retail. With our lives out in the world getting back to normal and events coming back (including needing to squeeze in grabbing a card just before if you're anything like me!) – finding new ways to ease the customer journey from discovery to purchase is more important than ever. It's clear that we can combine the ease of online shopping (scrolling, discovering, maybe finding something you didn't expect!) with the busy physical lives we're now competing with.
With our cards selected, printing was quick and high quality! Our cards were ready within minutes and ready to write. Without having to hold pre-printed stock, and cutting plastic out of the process, it's also a fantastic example of embedding more sustainable operations in the Scribbler strategy.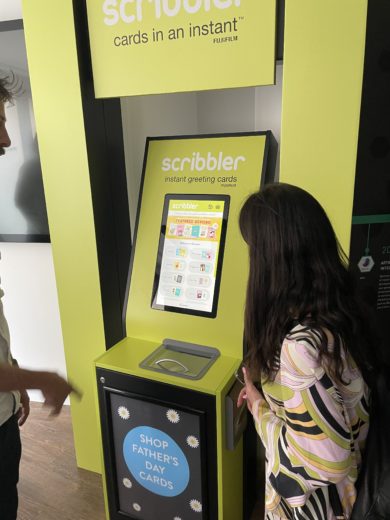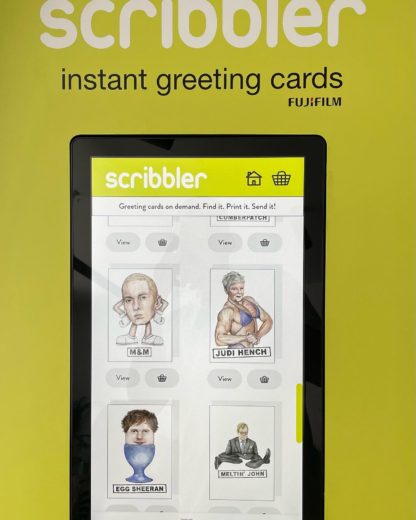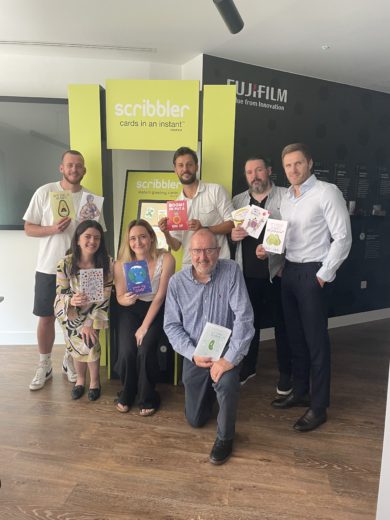 A big thank you to the Scribbler and Fujifilm teams for demonstrating this fabulous innovation! I can't wait to see your booth in location.
 Niamh Stone, Head of Content, The Retail Hive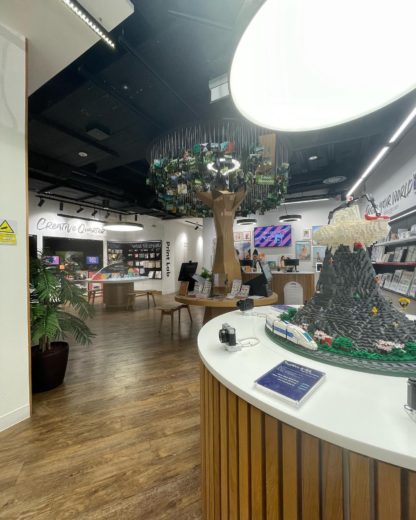 FUJIFILM House of Photography, Covent Garden, London.