We recently caught up with Retail Hiver Jeroen Heslenfeld, Head of Unwasted, who's at the helm of a fantastic initiative launched by PepsiCo to reduce wastage of obsolete food…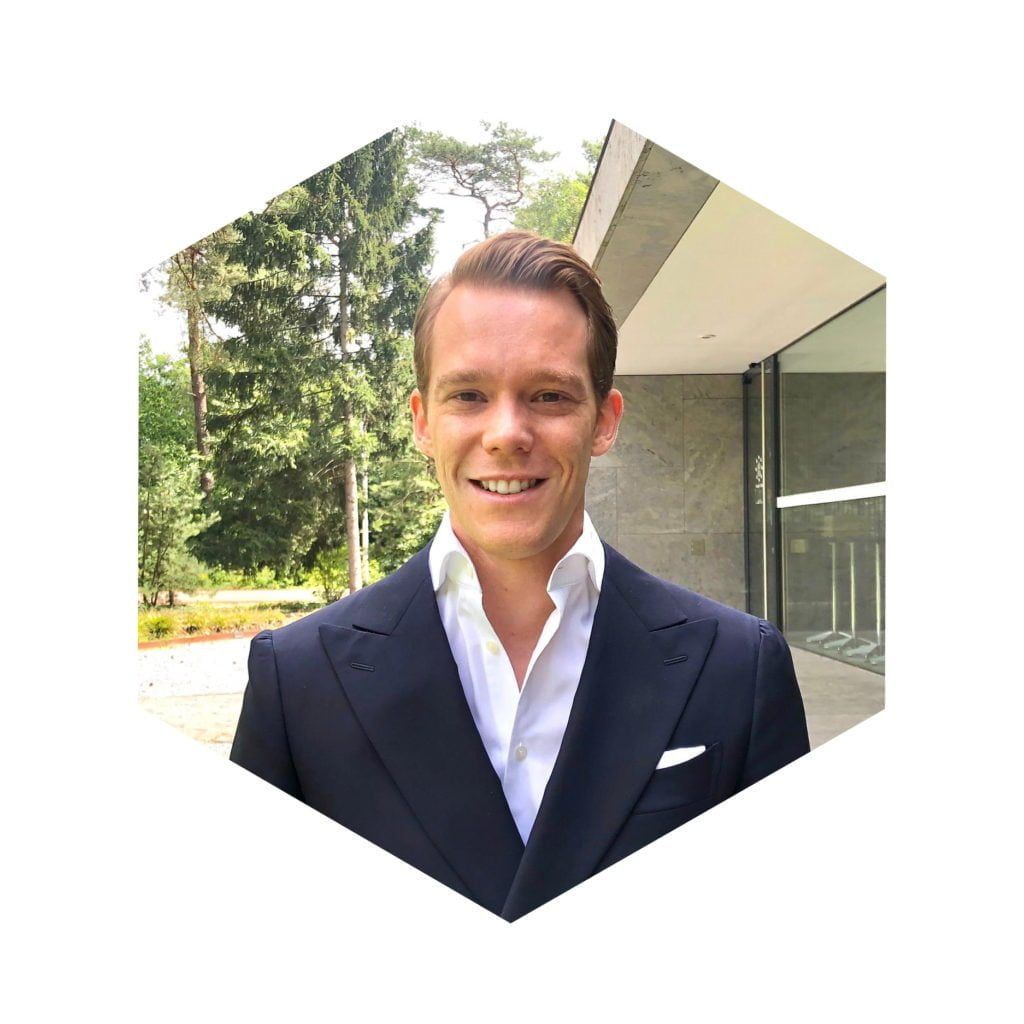 Thanks for chatting to us today Jeroen! Can you start by telling us a bit about the Unwasted initiative and how it came about?
Every year we have an internal competition where PepsiCo employees can submit their ideas for new products and initiatives. The individuals behind the top three ideas win an opportunity to pitch to the Leadership team in a Dragon's Den style setting. The overall winner receives a course in innovation and entrepreneurialism in order to fine tune and proposition. The first winner was a 'D2C party box', which was pivoted during the innovation course to become Unwasted.
"Within the food industry, there is an enormous number of obsolete products and raw material waste occurring at all stages of the product lifecycle; from the farm, to the manufacturer, at the retailer and finally at home with the consumer. PepsiCo also has waste and we wanted to take responsibility and make an effort to reduce food waste associated with our products.
"Unwasted sells obsolete products in boxes to the end consumer via our website. Boxes feature most of the PepsiCo brands including the likes of Lay's, Quaker and Doritos. From a consumer perspective, they can buy boxes direct from our website and have them delivered to their homes, free of charge. Unwasted boxes are also sold at a discounted price and so our customers are receiving A-brands for a significantly lower price than they would in shops. A key goal of Unwasted is to operate at profit neutral and no profit is sought through this initiative.
This is such a great initiative! How long did it take you to get it from initial idea to launch?
From the initial idea being accepted to our launch on 20th February 2020, it was around three months, including the Christmas Holidays!
We initially launched via MVP last year, by a cross functional team who tested if the product and proposition was viable, and that was a major success. So, we originally sold boxes via antifood waste app called "Too Good To Go" – which is massive in the Netherlands in addition to some other countries – and our headquarters served as a pick up location; so consumers came to our office and picked up boxes. Every couple of days, when we ran out of stock, customers would come to us and ask for them – so there was such a large pull from consumers. We did several rounds of sales, where we tested different types of boxes sold at different price points, and at the end we tested selling boxes via our web shop – all of which turned out to be successful endeavour. At the end of the testing phase, the outcomes were presented to the Leadership team and they thought that it was such a successful initiative that we needed to build the Unwasted brand proposition and ecosystem out permanently, and so that's what we did!
And what about other brands – would you be looking to extend to partner with other manufacturers in the future?
Our longer term goal is to build Unwasted out as an independent anti-food waste platform, which invites other manufacturers to offer their obsolete products in the boxes as well, which makes the proposition even better for our consumers as the variety of categories will increase for them within each box.
Were there many barriers to overcome when starting out on this journey?
From an internal perspective, setting up a D2C ecosystem is sometimes tough. I had already experience in setting up one at PepsiCo in my previous role, but this one was a different product category. There are some hoops to jump through and a number of integral processes to follow but everyone at the firm was very supportive because everyone saw the success and opportunity for the concept.
What we tried to do was to bring stakeholders onboard and talk about the purpose and goal we aim to bring to the organisation through Unwasted. Yes, we are trying to avoid food waste, but we are also bringing new capabilities and insights to PepsiCo, as we are now selling D2C – so this is beneficial for the organisation. We are also trying to bring a more agile, entrepreneurial way of doing business to the organisation, which has been appreciated by our stakeholders both locally and on  European level.
What does success look like?
In a matter of months we've been able to set up a D2C ecosystem and embed it into our organisation with minimal tweaks to the initial design. We've set up propositions which our consumers like and which we can manage locally, we have made some changes, but not significant ones. We have a large follower base on Facebook and Instagram, and through our newsletter which consumers are really engaged with; every time a new box comes out, our consumers post its contents online and talk to each other about it.
Sales-wise, within a short period of time, we've sold over 10,000 boxes however the idea is to reduce food wastage and so the primary focus is to reduce obsolete products within PepsiCo first. We are keen to keep our existing customers happy so that they keep rebuying boxes, but we also want to increase awareness and attract new consumers both through word of mouth and across social. 
What's your biggest personal learning from this project?
It's great to see that, if you have a good concept or proposition, that it can fly quite quickly – both internally and externally. We have set up a completely new brand and D2C ecosystem with just a few core team members, which is a really great achievement, particularly in a large organisation. At the end of the day though, what's most important is making our consumers happy with the boxes they receive. Seeing comments and posts with great engagement and positive responses are great to see!
Thank you, Jeroen!