Our Approach to Sustainability… with Greg Bamford, Head of Logistics and Customer Fulfilment, Vivobarefoot
As part of our Exchange series, we sat down with Greg Bamford, Head of Logistics and Customer Fulfilment, Vivobarefoot to discuss sustainability. As the importance of sustainable business continues to increase, different brands are taking different approaches to reduce their footprint and play their part in the bigger picture within sustainability, here's what he had to say: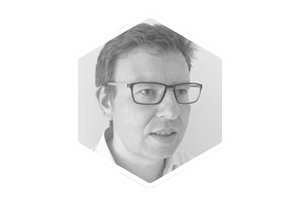 At Vivobarefoot, sustainability is a mission statement, not a box ticking exercise.
The company understands that to become fully sustainable takes time and won't happen all at once. What's important to them is that their customers are in the loop with what they're doing and why. This transparency helps them to build an honest, authentic relationship with customers whilst holding them to account to keep making steps towards greater sustainable operations.
They appreciate that their customers are understanding of the fact that they're a small company and some of the steps they could take towards greater sustainability – for example, using sea freight entirely – aren't yet possible for them and do still need to use air freight.
They drive this centralisation of sustainable operations internally by having champions within each department. These champions ensure that each department is always thinking of ways to increase sustainability and spotlight new ideas.
It will be important for Vivobarefoot going forward to look at the full supply chain; they are aiming for a circular model and eventually everything should be regenerative. Circularity isn't easy to achieve, however!
One of the key initiatives in this area that they've launched is Re-Vivo which is tackling returns as well as increasing the lifetime of the shoes. For non-A Grade returns they look at selling them via the Re-Vivo website. The process involves refurbishing the shoes to then resell them; ensuring that the shoes are having a longer lifetime. It has also been a fantastic outreach for new customers – bringing in both customers who are particularly interested in purchasing sustainably and also customers who are looking for a lower price point.
For the shoes that aren't able to be refurbished? Vivobarefoot is looking at ways of ensuring these are not sent to landfill, whether that be by breaking down the constituent parts so they can be used in manufacturing or ensuring that these items also get a new lease of life by using them for other things – such as flooring for dressage!
This focus on what happens to the shoes once they are sold and extending the materials' lifetime is essential to their sustainability objectives. It's important that these are not one-wear items, but that shoes can be revived, refurbished or repurposed!