Last week we caught up with UNOde50 CEO – Americas, Jason McNary, who shared how the last few months have changed and shaped their long term strategy, and his advice for retail leaders currently re-designing their 2021 roadmap.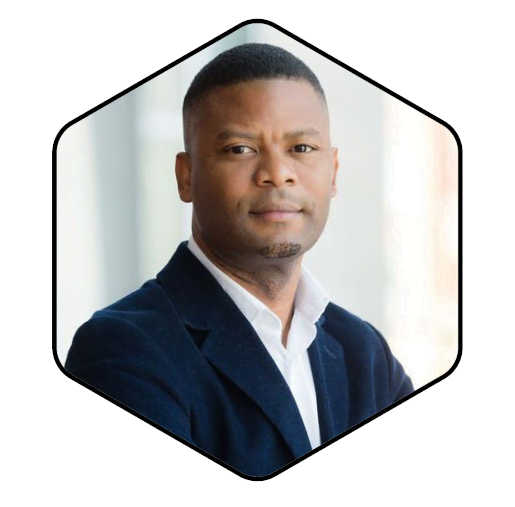 During an average year, when would you share your strategy for the following year with the Board? Has this been impacted as a result of CV-19?
Typically, we present to our Board and our shareholders in the October of the preceding year. In light of CV-19 we will be bringing this forward by a month in order to allow us time to present the initial plan and then make any necessary changes to this in line with shifts in the market, before presenting the final 2021 strategy to the Board in October.
Today, we're working feverishly to have this completed and I can tell you that we've been working on 2021 since COVID started back in March – so what would typically be a 3-month project has turned out to be 9-months!
The fashion industry is shifting so fast, the strategy might be ready to roll out today but may well be moot tomorrow because of what's happening in the world and the economy; so we need to be prepared to pivot quickly.
Has your longer-term strategy been impacted?
We have a 5-year strategy, but with the impact from CV-19 this has forced us to implement our long-term strategies earlier. As a result, we're looking into how we can reach our Year 3 plan by what would have been Year 1. Not from a quantitative, numbers perspective of course, but from a digital perspective and how we can support specifically our digital, but also our retail and wholesale businesses to be more tech savvy, in line with the changing environment.
Has your technology roadmap changed significantly for 2021?  What's the biggest shift in investment?
The biggest investment injection today across our business is in digital, people and equality.
From a digital perspective, we are focusing on our flagship eCommerce site – UNOde50.com. We're investing heavily both in digital marketing and in the platform itself, primarily getting the customer onto site, and then keeping them there longer. Another big focus is our digital marketplace partnerships – Amazon and Zappos. We're honing in on what these relationships look like, how we can improve them, and how can we identify and bring on similar partners to help us reach new customers.
From a people perspective, I think it goes without saying how important it is for us to embrace our teams and keep them both safe and engaged as we're working through these incredibly difficult times. Across the US and South America, the teams are working remotely, from our offices and, of course, from stores – so it's really important to invest in this space to ensure that we're keeping our teams both safe and supported.
When it comes to equality, my message to everyone today is "stop talking and start doing". It's really important to make this an ongoing effort in our community and profession to create a safe and fair environment for people. We're ensuring that we're putting the investment where it makes sense for our business.
Is there anything you're planning for 2021 that wasn't on the horizon at all at the start of this year?
Something that's very interesting for us as a business today, and that will continue to be an interesting component for our business into the future is shoppable video. This has been an important channel in Asia for years and we would like to start looking into bringing it to our US customers. Here we have a number of home shopping networks that have always been around but now given that everyone is comfortable shopping from their home and mobile, this is a very important and interesting area for us to explore today and in the coming year. We will adopt a test-and-learn mentality where it comes to shoppable video – so watch this space!
A lot of our members have shared positive lockdown stories of agile decision making and cutting through of red tape – has this been the case at UNOde50? If so, as CEO, is that something you'll encourage in the future?
It's very important for every executive in my team to have their own budgets and the ability to work autonomously to drive their strategic vision – which is a shared vision as part of the global organisation. I think this is an important component of reducing red tape – that you have a global shared vision and that executives and leaders are able to take that and have the freedom to create their own strategies and execute them. As we look to becoming more agile in 2021, this will continue to be a part of our culture to reduce the red tape and give our leaders the autonomy to make the right decisions in the space that they need.
Since CV-19 we have had many success stories in this space. Our global corporate team reduced quickly from 35 executives to a team of seven! These leaders have shown great strength and passion to take on the responsibility of carrying the company whilst their colleagues were furloughed. There's been a lot of discipline put into how people work day-to-day; there's been a tremendous amount of transparency, in terms of how they work and engage. Retail store managers have shown great leadership abilities in keeping their teams and clients safe in their stores on a daily basis, under tremendous pressure – they've done a great job executing this at a high level!
What would be your one piece of advice for our retail leaders looking to implement positive long-term change as a result of COVID?
Personally I think that the companies that are embracing today's uniqueness are the ones that will go the distance. In the last few years brands have lost connection with customers. Today, more than ever, customers are committed to the overall culture of a brand – it's not just about product anymore. The consumer is looking at how responsible a brand is – they're looking at their equality message and their brand values and how these things come to life, not only in the product but in the everyday life of the organisation and the messages that they send through communication, marketing and social.
My advice to companies today would be that they must show that they are responsible from start to end, and be honest about what the company's mission is and how they operate from an everyday life perspective.
What has been your biggest learning personally over the past few months?
 As a leader, the most important message for me recently goes back to something that my grandfather told me; I am no better than the next person in front of me. It is a message about equality and treating people with respect, and how important that is – not just as an individual but as a company. It's not so much a learning from CV-19 but more an important message in how important it is to foster a culture of equality and treating people with mutual respect. This goes for everything from our ways of working to our hiring practices and marketing and communication. It's really important to foster a comfortable space for everyone that's inclusive.
Thank you Jason!
At a recent Hive Cafe focusing on driving diversity within your organisation, Jason kindly shared his story and advice. You can read that here.