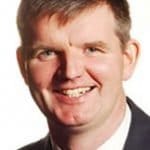 At a recent Retail Hive meeting, John Leech, former eCommerce and Web Director, Lenovo International, attempted to untangle the complexities of marketing through communities.
First and foremost it is important to note that there is not one but three different definitions of 'Community' within the context of Retail Marketing:
1. Your Brand's Social Platforms
Your brand's active multiple Facebook or Twitter accounts
2.  An Existing Community
Where people share a passion and interest in the general industry area or market that you service. Some brands become a resource to that community; overt selling will generally not be successful.
3. Where you and your brand create platform or space for customers and stakeholders to come together
Some brands have created that space for their customers to share experiences or questions.
There are platforms that allow you to set up branded Forums so you can hear the conversations and help customers with issues.
When you are ready to engage with your community, there are two different strategies which should not be mixed up:
1. Marketing to the Community 
If you use traditional marketing methods to push a message to that community.
2. Marketing through the Community
Where the community takes on the role of sharing the Brand message and promoting it organically. A Holy Grail for Marketers. The following principles seem to apply when engaging with your Community:
• You can choose to moderate but this must be not be heavy handed.
• User generated content can be valuable but it is a challenge to manage particularly content that does not meet brand guidelines.
• You must give to the community; where customers are looking for help that has to engaged with and provided.
• You can provide questions to the community and request their feedback.
• Equally, listen respectfully and suggest a direction to customers.
• The prospect of getting involved in a community activity can seem scary and you may not like what you hear.
• However, people will talk about your brand online anyway, it is better that they are talking about you in YOUR house.
Of course, when devising your marketing strategy the question must always be asked; how do you measure success?   Here are some suggestions of what to do and what not to do:
1. Creating KPI's and measurements in this space can lead to the wrong outcomes or drive the wrong behaviour
2. For some brands their community responds well to promotions but this tended to be the exception.
3. It is important to measure size, engagement etc. to determine if your community is alive and growing or dead and dying but after that tread carefully
4.There is huge insight to be gained at a very cost effective rate by using your community to:
Test new products (although feedback may not work with NPD timelines);
Find areas that need improvement;
Provide Feedback on support and service;
Explore new areas of interest.
Remember all of the benefits and feedback you will have gained through your community marketing will traditionally have cost market research or consulting budget so this should not be missed in terms of real value delivered to the brand.
Finally, success in Community is based on 'Giver's Gain'; if you are less than authentic then your 'Community Initiatives' will be found out and this can have  a fiercely detrimental effect. The rewards and returns for doing it right are certainly there but not without time, effort and commitment.