A recent study found that 87% of digital transformations fail. We recently caught up with Colin Rattigan, former Global VP Customer Engagement at Adidas who shared his advice to utilise emotional branding to drive forward successful transformation in your business.
Colin's career has seen him work with some of the world's leading brands such Adidas, Pernod Ricard and L'Oréal.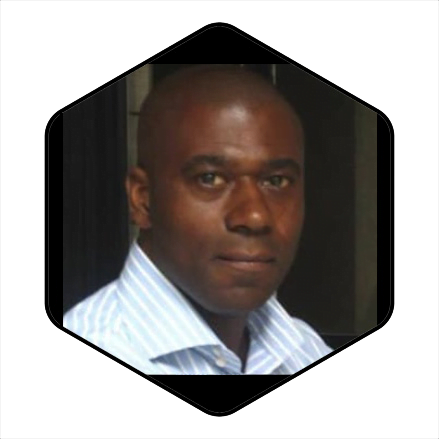 In light of COVID-19, it's become more important than ever for retailers to build and maintain these emotional bonds with customers. Do you have any tips to ensure this remains a focus as we start to come out the other end of COVID?
What's going to be important is that brands understand they need to work from the outside, in – so understanding their consumers, and then building their strategies from that understanding.
The first step to undertake is to understand what are the key drivers that build consumer emotional bonds. What differentiates these emotional bonded consumers from other shoppers who buy your products, and still score highly on NPS scores, but are not necessarily bonded to the brand, emotionally. Once you've worked that out, then build the strategy around the consumer experience and new propositions to increase the number of and retain emotionally bonded consumers.
Where would you suggest is a good place to start to tackle this?
I would encourage brands to start with a simple methodology, use the classical method of generating qualitative data through focus groups. This will allow you to find the underlying rationale and reason behind why a consumer is connected and bonded to the brand. Focus groups could be in person, or through digital platforms such as Zoom or Microsoft Teams. The importance here is in finding the nuances that come through in the consumers' answers – this is the invaluable qualitative data that is required to formulate what are the drivers of emotional bonding.
From here brands can take this information and create a larger survey that allows them to build a model, where revenue information can be appended at the consumer level. By utilising consumer information from their consumer database where you have behavioural and experience data stored, brands can use the information to differentiate between the value of emotionally bonded consumers and those who are not. It will allow a better understanding of the revenue impact of consumer bonding for the brand, what experiences are valued by bonded consumers and drive the emotional bonding behaviour. This would be the initial starting point to take.
Quite often, retailers think that they are doing something really well, but are actually looking at the wrong results – what is it that they should be looking at?
There is a general over reliance on CSAT scores. A consumer could be highly satisfied with customer service and even recommend a brand to their friends and family, but this doesn't mean that they are bonded to the brand. You may even have a low share of wallet with that consumer. When faced with other choices, they may still defect and buy from another brand so with this in mind it is very important to establish what are the drivers of consumer bonding for your brand.
Where does emotional branding begin to play a part and feature on your road to digital transformation?
Quite often, when it comes to digital transformation, companies start from the inside – they look at their current processes and implement technology that digitise these processes. However, this inside-out perspective isn't always successful – you can, in fact, end up implementing technology that does nothing to enhance the consumer experience, and can sometimes even be detriment to it, resulting in lost revenue.
It is my belief that digital transformation should start from outside – by really understanding your consumer and the key drivers that emotionally bond them to the brand, which in turn drives an increase in revenue. Only once you understand this should you set a plan to support your transformational strategy. By understanding what the consumer wants; the experiences you need to deliver and how you need to deliver them; how frequently you need to communicate with the consumer; and through which channels and touch points, you will understand how to build your digital transformation strategy, rather than by looking at it from a technology perspective.
From your experience, can you tell us what success looks like?
When a brand is able to design a proposition that successfully allows nudge theory to positively reinforce and influence consumer behaviour to bond them to the brand – this is success. Through creating interactions, experiences and propositions that increase the value of the consumer to the brand will we see incremental impact which can drive large increases in incremental revenue over time.
Where would you say emotional branding fits within today's marketing mix?
The challenge in this day and age is that there is so much competition. How can a brand ensure that, beyond commercial discounts, they are generating retained business and repeat sales? With this in mind, getting under the skin of the consumer is becoming ever more and more important so that brands are not always spending money on acquisition. As consumer behaviour shifts more toward online, creating an emotional bond is becoming even more important and should be a high priority.