As more luxury consumers turn toward digital channels to search for – and be inspired by – luxury products, there is a growing need for heritage and mono-brands to support their physical stores with an equally as sophisticated and personalised, user-friendly, luxury experience across a growing range of digital channels.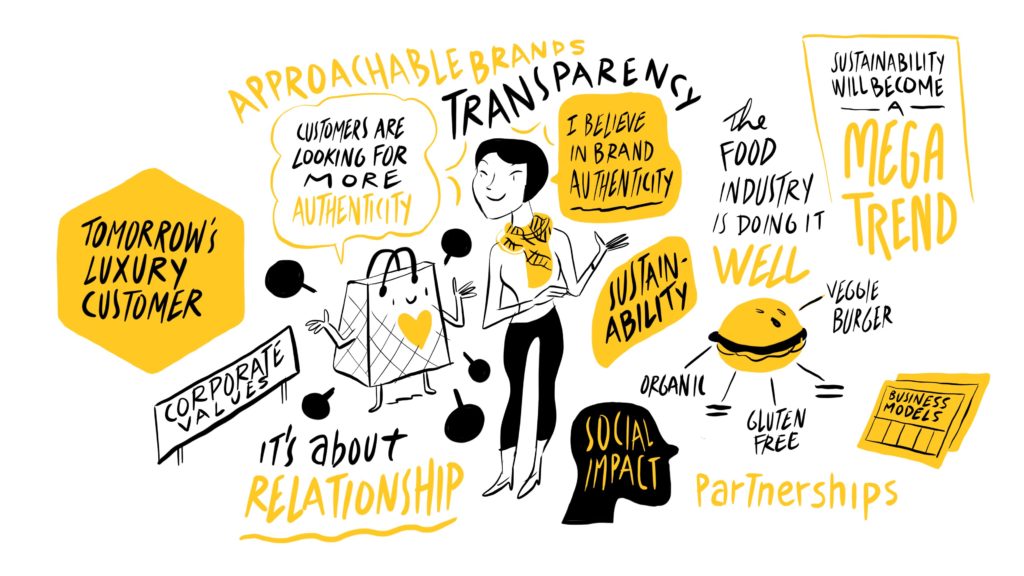 At our Luxury meeting in the summer, members from a varied range of luxury brands discussed how to cater to the needs of tomorrow's luxury customer.
The three major elements  identified by the group are listed below:
Customer involvement
Today's luxury customer is interested in the creation of community – their community. To be able to build this, it is imperative for brands to involve their customers and to encourage them to talk about the brand, both in and on their terms.
There is no longer a tension between the perception of user generated content (UGC) being somehow at odds with luxury. Everyone is a blogger/photographer now, and often produce better content than the brands themselves! "New luxury" is therefore more authentic and less controlled. PR these days is almost 50% social media, and is used to generate a constant dialogue. But it also means strategy is written on the hoof!
Luxury customer values
Are they cross-cultural? E.g. in UK/Europe recognised values include: vintage, recycled, recovered, upcycled very vogue-ish – but is that the same in Asia? Who is the new customer and how do we lead? The role of values-led influencers is becoming increasingly important, and powerful; social media is breaking down barriers. As such, there is a disconnect between the level of brand messaging and customer expectations. There is a need to engage at the right level.
The effects of retail on the environment and sustainability are extremely important for Gen Y (and also Asian customers in places like Shanghai – where you can see, taste and smell the pollution). However, there is still a disconnect between sustainability initiatives e.g. Stella McCartney's "There She Grows", and the individual products themselves – a "story gap".
Personalisation must go beyond monogrammed initials! Non-luxury brands are out-competing luxury brands on authenticity by listening to their communities and responding to their needs…Oatly held up as a great example of communication/transparency. The CEO sets no strategy or targets, just "doing the right thing" with a 100% purpose-driven premium product.
Luxury experience online
How can you create this? Small brands use personal service, emails and calls, small production runs and individuality – including exclusive pre-order opportunities and services that help customers overwhelmed by tyranny of choice – this builds affinity, identity and connection. This is where larger brands can learn from their smaller cousins. Tell the story. Less is more. Experiment!
Thanks to Ed Gillespie for moderating the discussion.
Take a look at a visual representation of the discussions (and scroll through to see some of the specific topics):