Increased Collaboration in eFulfilment Will Future-Proof Supply Chains for Retailers and Consumers
Consumers expect an exceptional experience when buying online, but meeting these expectations in a sustainable, cost-effective and timely manner is increasingly challenging.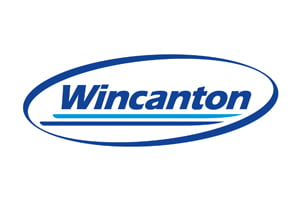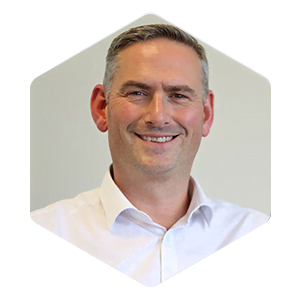 Forward-thinking retailers in eCommerce should take advantage of collaboration opportunities in eFulfilment to build supply chain resilience and ensure the very best customer experience remains at the heart of eCommerce.
By Mike Watkins, Managing Director, Digital & eFulfilment, Wincanton.
Collaboration builds strong service
The eCommerce customer experience is driven by immediacy, accuracy and availability. Successful eCommerce retailers understand the needs of their customers and provide the levels of service and visibility required to facilitate that promise.
Such levels of convenience are just one of the reasons that customers' behaviour online continues to evolve and their spend online increases. As a result, eCommerce has grown quickly in recent years, accelerated more recently by the ongoing pandemic, and is predicted to grow even further. In the UK the share of online as a proportion of overall retail sales grew from 21.8% in 2019 to 26.9% in 2021 and is forecast to rise to 32.1% of all retail sales by 2024.
However, this growth is taking place in a world where there is ever-increasing demand on resource throughout supply chains. A conflation of issues, varying from labour shortages in supply chains and logistics services to vehicle utilisation, and from sustainable packaging to the availability of suitable warehousing, have put intense pressure on supply chains and thrown a spotlight on the need to make these resources more efficient.
In the face of such issues, collaboration can deliver huge benefits. For example, by collaborating with our long-standing partner, Asda; utilising the latest digital fulfilment technologies; and building on our long track record of running complex supply chains for our customers across the country, Wincanton created a supply chain to store 324 million COVID mass testing kits and deliver up to 22 million kits-per-week for the Department for Health and Social Care in just 20 days during autumn 2020.
Collaboration, resilience and the customer experience
I, alongside colleagues from Wincanton's Digital & eFulfilment business and our recently acquired specialist mid-market eCommerce and multichannel eFulfilment provider Cygnia Logistics, were fortunate enough to listen to the views, thoughts and concerns of retailers during the recent Retail Hive: Fulfilment Leaders meeting, where Wincanton hosted a roundtable event discussing the future of collaboration in eFufilment.
We heard that the pressures on resource and capacity in the supply chain would be uniquely felt by SMEs in eCommerce, as they do not have the maturity or scale to adapt quickly and build resilience in isolated supply chains. We listened as they told us they would be the first to suffer if the customer experiences a noticeable drop in the quality of shipment and service and will find it difficult to make their voice heard by carriers when it comes to service quality and commercial pricing.
Here, the solution is collaboration. SMEs in eCommerce will benefit from the aggregation of procurement spend and maximised buying power. Building relationships with parcel carriers and couriers is expensive and time-consuming, but vital to optimising the final mile. To facilitate this service for our customers, Wincanton has invested heavily in a fully managed carrier management service which combines our dedicated supply chain expertise with the latest SaaS delivery management to manage all aspects of carrier relationships.
Such collaborative buying power, granted only by the collaborative breadth and depth of our customer base, gives SMEs an increased voice at the table with carriers through a trusted expert partner. As a result, SME supply chains become more resilient, service levels are maintained, and the customer continues to enjoy an exceptional experience.
Collaboration, innovation and automation
As a sector, eCommerce and eFulfilment continue to drive advancements in supply chain technology and innovation. Robotics, automation, and the increasingly intelligent and agile software supply chains run on, are the facilitators of the convenience that customers crave when buying online. However, it requires considerable up-front investment to ensure consumers benefit from the speed and accuracy such technology delivers.
Collaboration can mitigate capital expenditure in supply chain technologies, where the barrier for entry for SMEs is high but the rewards are higher. Collaboration such as shared user warehousing is not new, but collaboration in automated shared user warehousing is a benefit that is only just coming to market.
Automated shared user solutions negate risks, delivering efficiencies and building resilience whilst providing a reliable and cost-effective solution. At Wincanton we have built this into the WEB, our 528,000 sq ft automated eFulfilment warehouse in Corby, Northamptonshire, as well as our high-volume shared user eFulfilment centre in Nuneaton, where our customers benefit from the latest advanced autonomous mobile robot technology. At Cygnia, a Wincanton company, customers also benefit from shared user solutions which reduce the barriers to entry and de-risk solutions that are standard among the very largest eCommerce players in the world.
Such collaboration has allowed businesses previously constrained by bricks and motor retail footprints and expensive entry into online, to offer a scalable and saleable national service. Building innovation and automation into supply chain collaboration, traditionally limited to assets such as transport and warehousing, is just one step in the paradigm shift driving significant change in the market.
Collaboration, risk management and sustainability
Legislation around the final mile is intensifying. Some of the largest urban areas in the UK restrict the operation of certain types of vehicles at different times of day impacting traditional high street retail. London's Ultra Low Emission Zone (ULEZ) expanded in October 2020; while Bath and Birmingham implemented Clean Air Zones in March and June 2021 respectively and Portsmouth is set to follow in November 2021. Some locations are now served by out-of-town consolidation centres, such as the London Construction Consolidation Centre in Silvertown, East London. While this trend is yet to spread to the final mile in eCommerce, there is the potential for localised legislation to enforce such an operation in some supply chains as the proportion of the retail pound spent online increases.
Customers increasingly demand environmentally considerate eCommerce and are turning to sustainable delivery and packaging solutions. To that end, Wincanton is committed to providing net-zero supply chain solutions for all our customers by 2040. Retailers looking to put more resilience into their supply chains should consider the potential of legislation which requires eCommerce to conduct environmentally positive deliveries as part of the UK's ambitious targets for carbon reduction in the economy.
Addressing risk management and sustainability challenges will require a final mile that is more optimised, and this in turn will benefit from supply chain collaboration. A paradigm shift is required in the sector to share data on deliveries in order that we can work harder and smarter. Retailers have traditionally been reticent to collaborate if there is potential for an impact on service or brand but if they are to reap the benefit from collaboration there must be a change in mindset.
Collaboration and an open partner mindset
As a supply chain solutions provider Wincanton is uniquely placed to drive collaboration opportunities in eFufilment for the benefit of our customers.
Increased collaboration can mitigate the impact of current and future supply chain challenges; allow retailers to take advantage of huge advancements in eFulfilment automation and innovation, and ensure they benefit from increased influence in the final mile. If retailers are willing to embrace this paradigm shift, collaboration will also reinforce supply chain resilience, improve sustainability in eCommerce and deliver a better experience for the customer.