Reducing Friction and Risk Along The Customer Purchase Journey
Over the past 18 months, many members have experienced an increase in online sales coming from outside of their domestic market – be it organically, or through a deliberate strategy for global expansion. This has created a huge opportunity to increase revenue but also poses a significant risk to the business. 
We invited recommended partner Signifyd to host a closed discussion with retailers trying to balance the risk of fraud with a frictionless customer journey.
They kicked off by sharing where and how they have experienced fraud and friction in the purchase journey, how this differed across different markets, and the impact it has had on revenue. The discussion closed by exploring key enablers to reduce friction, and top tips for identifying and keeping fraudulent behaviours at bay.
The group comprised brands ranging from footwear and apparel to cosmetics, consumer electronics, homeware, and even oral hygiene products, operating across Europe, Latin America, Asia, and the USA.
This report summarises the discussion, with spotlights on the brands involved, commentary from members and some of the key takeaways.
We recently received three orders for 100-units each of the same product, ordered through three different emails but with the same delivery address which got caught in our internal net. I can't imagine anyone needing three hundred of the same products for personal use and so these were without a doubt being purchased with the intent to resell. Funnily enough, two out of the three were barred, but one was approved! We tend to turn to a set of "loose rules" in the absence of set criteria and process."
To read more, download the report to view the full findings.
Thanks to our recommended partner for moderating the discussion: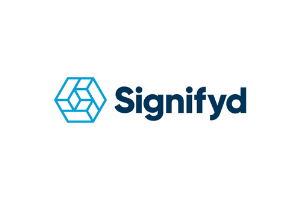 Interested to read the report?