Global Pulse: PoS Innovation Report
Measuring satisfaction with PoS platforms and identifying areas where innovation is needed.
As a result of the Covid-19 pandemic, consumers' buying habits have rapidly accelerated towards online shopping. Retailers now find themselves having to scale up their digital platforms, and to re-think their in-store services to ensure a seamless experience for customers from decision to purchase, returns and post-sale care. In particular, Retail Hive members have expressed a need to better understand how physical Point of Sale (PoS) can evolve to become more customer-focussed and be used to build customer insights and strengthen relationships.
With this in mind, The Retail Hive and recommended partner Tulip set out to map the views shared by retailers around the world and aggregate retailers' experiences and opinions on PoS and payment platforms. By presenting anonymised and aggregated results from a cross section of our community, we are building a picture of PoS successes as well as where further innovation is needed to meet retailers' needs.
Use this PoS Pulse report to discover new ideas and avenues within PoS. The entire report was collated from research and feedback from our community of retailers making it a great resource to benchmark against your industry peers and learn from their successes and challenges.
Online payment platforms are the quiet winner of the pandemic and the switch to eCommerce. Rolling out a new platform represents a huge overhead in terms of integration, which limits our range and can drive frustration. Our decision making is purely driven by our consumers.
Head of Digital Experience, Hobbycraft
To read more, download the report to view the full findings.
Thanks to our recommended partner for moderating the discussion: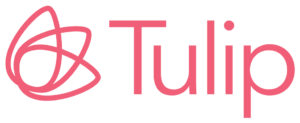 Interested to read the report?