Achieving Greater Digital Accessibility
With 70% of websites currently not regarded as accessible to everyone, and the World Health Organisation (WHO) reporting that "The number of people needing at least one technical assistance will exceed 2bn by 2030, with many people needing 2 or more" – this evidently means a major tide change is needed in retail.
Digital Accessibility is an ever growing topic within our community, so with this in mind, we invited our recommended partner Content Square to host a digital boardroom with members to discuss how they're approaching the digital accessibility beast and for members to share their wins and challenges faced, making the internet a level playing field for all.
Content Square put together this report following on from their boardroom. It covers the key discussions and outcomes from the conversation – a really insightful read!
To read more, download the report to view the full findings.
Thanks to our recommended partner for moderating the discussion: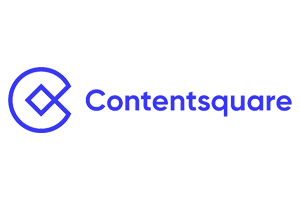 Interested to read the report?