After a 3-month lockdown, "non-essential" retailers across the UK are now finally able to reopen their stores despite strict social distancing safety measures in place. Reopening presents difficult choices, and each phase should be carefully considered and planned.
Last week, The Retail Hive caught up with US Hive member Ron Thurston – Vice President of Stores at INTERMIX – who, in true community spirit, shared his advice and lessons learned from reopening his stores across the United States.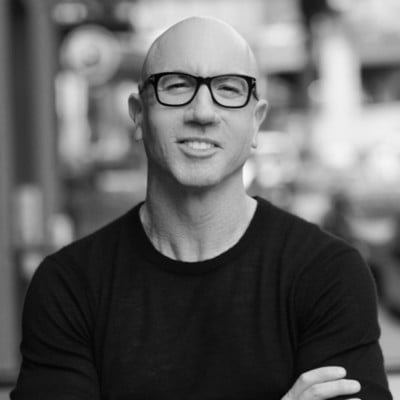 You've already reopened 90% of your stores (excluding New York). What are your top three lessons learned from the initial reopening, and what advice would you give to your peers in the UK?
The first and most important priority is to ensure that your employees feel safe and valued. You are asking them to come back to work under unprecedented conditions, and as leaders, we must do everything within our power to make sure that they feel protected. Getting them back to work is a journey within itself – there are so many variables! Start with what you can control (e.g., social distancing measures, staff A/B schedule, store capacity limits, proper PPE supplies) and set out a sustainable plan.
Secondly, you can't predict what your customer will do, so prepare for the unknown.  They may or may not choose to wear a mask, engage with sales staff too closely, or use the changing rooms. If they decide not to social distance or take other precautions to protect themselves (and your team), you need to have a process to address this.
Which leads me to my last lesson; it's essential to equip your teams with appropriate language and support for addressing customers face-to-face when needed. You may find that some customers might be unhappy, but this is why you should always ensure you're doing everything you can to protect your staff first.
At a recent member meeting here in the UK, our retailers were looking to Asia where evidence suggests that the initial in-store period will be slow to pick up, dwell times will be shorter, and conversion higher, as people will visit stores with a specific purpose. Is this similar to what you're experiencing in the US?
Retail is such a social game. It's about reconnecting and having experiences with friends and family in-store. Everyone wants a bit of intimacy back in their lives after many weeks of isolation, so the power of human connection is even more critical.
We have seen different patterns in footfall to those forecasted in Asia; here in the U.S., we started much stronger, and stores that have been open for longer are already beginning to improve. However, it's hard to predict whether this will be a long-term trend or level-off in time as we become more accustomed to a post-COVID retail world.
Clienteling appears to have gained importance amongst non-luxury brands.  Where do you see the future of clienteling for your business?
Clienteling is the secret to creating an omnichannel customer. Everyone in a variety of price points deserves an authentic relationship, which in turn creates the most loyal client that the brand can have. At INTERMIX, we rely heavily on our client development skills and cherish the relationships with our clients.
Upon reopening, we focused our efforts on inviting them back in-store and ensured they had an exceptional experience, resulting in increased spending.
A brand with a lower projected footfall and no system or process to drive traffic will find a challenging road ahead. I would say that client development at every price point is one of the essential pillars now in the future of retail…
 Based on your experiences over the last 12 weeks, what vision do you now see for the future of brick and mortar?
It will be essential for retailers to maintain access to and an understanding of the final mile. What I mean by this is, how does the customer want to receive their purchase ultimately? Curbside pickup, for example, has become a growing trend as the final mile of delivery in a post-COVID world.  It does take a lot of website integration for BOPIS or curbside pickup, so it is harder for smaller brands, but it is well worth the effort to deliver a final mile customer experience that builds loyalty.
What is the single most important takeaway you've learned about your team during a lockdown?
If you're a company or a leader that treated its team well before lockdown, your team will be more likely to come back. My team came back with strength! They were very patient on furlough and trusted the company and me to do the right thing.
Thank you, Ron!
Ron's is the author of the upcoming book in Fall 2020 called Retail Pride: The Guide to Celebrating your Accidental Career – to be notified about release date details click here.