Believe the hype, Retail Media Networks are ON.
There's been a big buzz around the emergence of Retail Media Networks (RMNs) in recent years. Their rapid growth comes on the back of changing consumer habits and ultimately the seismic shift to online and digital, in the wake of the pandemic. Retail Media is also fuelling the growth of Digital Out of Home (DOOH), as brands look for smart ways to surround customers when they're near the store or walking in aisles. As consumers continue to spend more time and more money online, leveraging RMNs is a huge opportunity for retailers to boost that bottom line.
But what are Retail Media Networks and why should you care? Put simply, it's how a retailer bundles its digital media assets to sell to Consumer Packaged Goods (CPG) marketers. Retailers can partner with media companies to give brands extended reach and improved targeting with the use of in-depth shopper data. RMNs are booming across the pond in the US. By 2026, RMNs are expected to be a $100 billion channel and account for 25% of digital media spending, according to BCG. They're big news here now too and, in the coming months and years, the value of retail media spend is forecast to reach 2.4 billion pounds in 2024, so you can see why.
Little wonder then that numerous retailers are wanting a slice of the action. We have noticed a big shift in interest and attitude, brands are getting serious about Retail Media – they want to be right where it's happening and reaching shoppers at the point of sale on the sites and apps of their retail partners means they can be.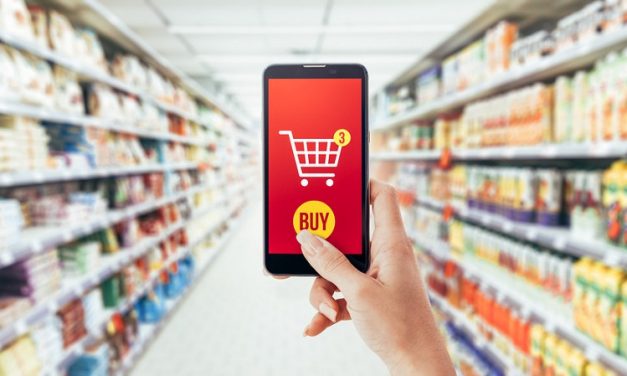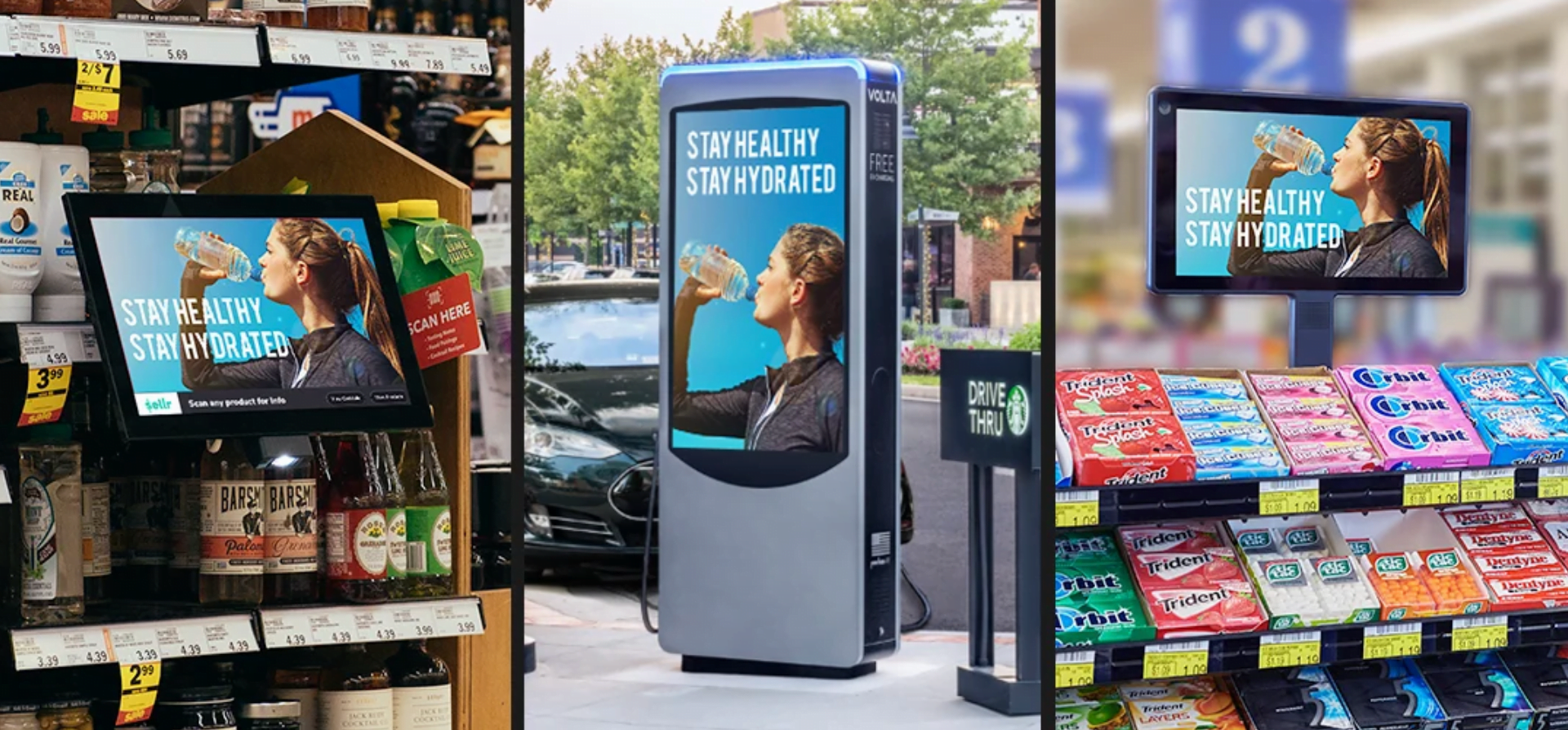 Brands need to consider the possibilities and reach. With DOOH, there is no shortage of locations and types of screens to meet an advertiser's needs within and around a retailer's physical footprint. 
Data analytics also demonstrate that DOOH is a highly effective vehicle for driving purchases during a shopper's trip. In the US, we recently executed a four-week campaign with a major battery brand on National Retail Solutions screens at checkout in small, urban stores, prompting 13.5% sales lift versus the same period last year. And the number of transactions including the featured brand grew by nearly 10%.
But what about screens that extend beyond the store? DOOH signs and screens generally fall into three categories that together can build brand awareness and target specific audiences:
Billboards: Large outdoor advertising signs, typically found in high traffic areas such as busy roads
Transit: It's basically advertising on transport – wrapped buses and trains and taxis etc.
Place-based: Large format screens in specific locations in high traffic areas such as gyms or shopping centres to reach a certain type of audience.
Much like those in and around retail stores these screens deliver highly viewable content with contextual relevance. Out of home screens, both inside the store and out, are a proven cost-effective sales driver. Adding DOOH to your retail media strategy will undoubtedly maximise your investment.
We're not saying goodbye to in-store PoS or e-commerce banners to convert shoppers, just before they buy, anytime soon as there will be a place for it well into the future. But has – and will continue to become – more targeted, which can only be a good thing for elevating advertising spend. RMNs are on the cusp of growth in the UK, and they will need to continue to evolve to remain profitable and deliver the right customer experience to stay ahead of the curve. For RMNs of any size to compete with the new and old advertising giants, a holistic, timely and transparent measurement of sales impact will accelerate their path to winning more brand investment over the long run. Ultimately, it's about brands and retailers utilising effective multi-channel optimisation to meet the target consumer needs and importantly, increase revenue.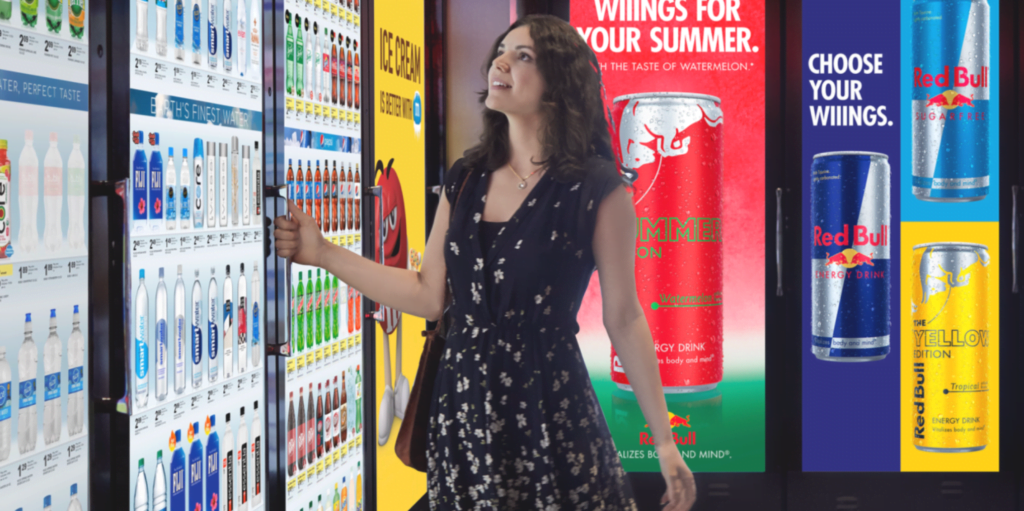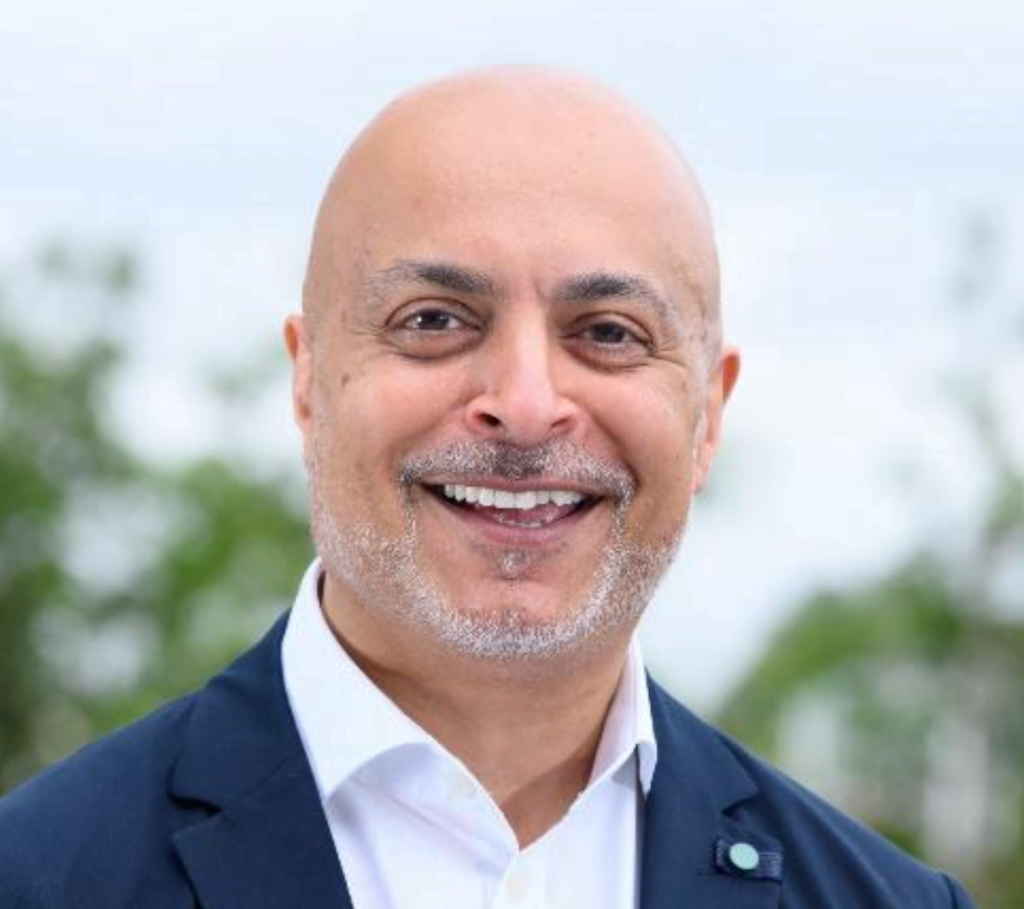 For more information on Catalina UK and our OOH capabilities, visit www.catalinamarketing.co.uk
Prem Patel, VP, Managing Director, Catalina UK