We recently caught up with Founding Member and Advisor of The Retail Hive, Victoria Santoriello, Director of Business Strategy at Macy's.
Victoria's successful career has seen her climb the ladder from Manager to Director level at Victoria's Secret, and she's now directing the business strategy for a $4 billion RTW division at Macy's. We asked for her thoughts on empowering and championing women in the retail industry.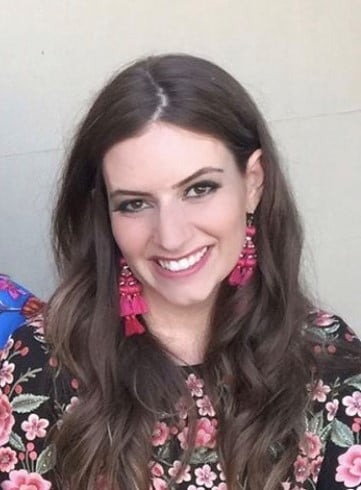 Thank you Victoria for taking the time to chat to us today! Although women make up more than half of major retail workforces, less than 3% of these companies have female CEOs. As a female leader, what do you think when you see this statistic?
This hits really close to home as a female leader in an industry that many people assume is much more female-driven than it actually is.
When I was at Victoria's Secret, I was lucky enough to be in a part of the business that was run by female leaders, but at the end of the day, it was a company for females that at the highest level was run by men.
I think there has to be an organic sense of change across these companies that comes from the top down. As a woman, the first thing I think about when I hear that we have such a small percentage of the executive board, is the need for women to be masters of our own networking with other women. I think traditionally, when you consider why men are successful in business, a lot of time there was the notion of the 'old boys' club', because there were so many ways that men would self-promote, and promote each other for these roles.
As women, we need to be mindful of how we engage, how we promote each other and not compete for these senior level jobs. That begins as soon as you start within the business.
In your opinion, do you think that businesses are doing enough to empower and champion females?
Firstly, to start with the issue of maternity cover. I think it's somewhat of an archaic notion the way that the US in particular has been thinking about the maternity leave benefits for working women. What it does is force woman to make a decision they wouldn't necessarily have made if they had more time, which inevitably delays their careers.
When I think about where we are today versus five years ago, overall the situation has improved. We're seeing companies such as Salesforce and Google take the lead in providing longer maternity leave for women in the United States. But more needs to be done.
For a lot of women, when you talk to them, they'll say they 'self-mommy trap' or put a pause on their career, because they didn't have many options available to them. They would certainly have had a more aggressive career track if they asked for an extra month off when they really needed it with their child. I know that a lot of companies are now looking into emergency day care paid for by the company, so that if you're a woman and your child is sick and your husband or your partner can't stay home, you're able to make that important meeting in the office.
What's fascinating to watch in this economy is that the millennial generation is demanding better benefits and a better work-life balance, and making the workplace more competitive as a result. It's in the company's best interests to provide a comprehensive and flexible benefits package.
The other issue which is rarely addressed is the paternity policy and benefits for working fathers. The reality of the situation is fathers have little flexibility, which also punishes the Mother as it puts a greater onus on her to say I can't go back to work, or I have to take more time away from the office because my husband can't.
I believe the responsibility is on everyone, every manager, every employee. At a company level, you have to set a culture with the mind-set that work is flexible to ensure the best output from your employees. Be respectful of people's time and family, work-life balance. If a working parent has to be home at five but has work to do that they'll finish at seven, what's the difference?
Companies that extend a strong benefits package to a parent will attract and retain the best talent.
Another aspect is championing women. I think it's really that simple. One of the biggest initiatives a company can introduce is to showcase executive women as role models within the business.
Generally speaking, when you look at board meetings or company-wide meetings, a lot of the speakers are men. Personally I think if companies would encourage women to speak at these events, the younger women would be empowered – "this person looks like me, sounds like me, and she's super successful."
One of the most important things that I did for my career was taking a negotiation class at University. Generally speaking, if you speak to women versus men, women tend to find it more uncomfortable to negotiate salaries and ask for promotions.
I think that if companies were to offer negotiation seminars, it will benefit everybody. It wouldn't necessarily have to cost anything either – there are probably women within the company who would be happy to run it. Tap into the resources you already have.
That makes so much sense! Anything else to add, what more can we do as female leaders?
Something I find fascinating is the differences between the genders in their own ability. It's well quoted that when women are looking for their next role, they will only apply or express interest if they know they can do 70% of the job, whereas for men, it's 30%. In my eyes, it's being aware of that and thinking, hey, I'm not going to get what I don't ask for.