Le Bleu: Jacquemus x Selfridges
In the run up to
our Digital Luxury Exchange meeting
on the 16th-17th March, our Platform Manager, Lorna, retells her experience at
Jacquemus'
Le Bleu
pop-up
in the heart of London…
Le Bleu: Jacquemus x Selfridges
I was lucky enough to visit Le Bleu at Selfridges last year—an immersive, sensory retail experience in all shades of blue—produced in collaboration with "it" French fashion label, Jacquemus.
Featuring The Selfridges Corner Shop, Le Vestiaire and 24/24, this exclusive edit by Jacquemus made a real splash on Oxford Street with all of the creative, bathroom-inspired installations on offer to passersby—with many quickly taking to social media to share a glimpse into the world of Jacquemus with their followers!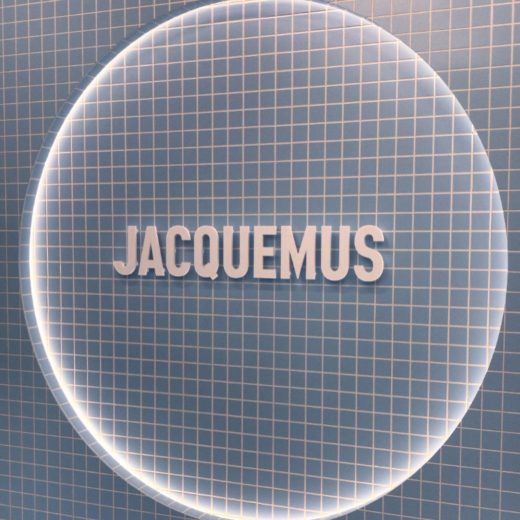 The Selfridges Corner Shop
One of the first things I remember seeing as I approached Selfridges was a giant tube of toothpaste adorning the window, which immediately piqued my interest. Selfridges are well known for their luxurious and alluring window displays, but I hadn't seen anything quite like that before! As Simon Porte Jacquemus explains, the Jacquemus takeover of The Selfridges Corner Shop involved the "reproduction of a bathroom in a giant, disproportional way, with clean, minimal tiles, in a beautiful water-blue colour."
I felt like a child on an Easter egg hunt, searching for the beautiful Le Chiquito handbags that had been delicately placed over sinks, bathtubs, and even under shower heads. Upon walking through the shower area, colours began to flood the tiles below my feet, as if water was quite literally pouring down from the shower heads above. From the playful use of sensors to the clever placement of products in areas filled with light and reflections, Jacquemus pulled out all the stops in The Selfridges Corner Shop. Before I knew it, it was time to explore Le Vestiaire…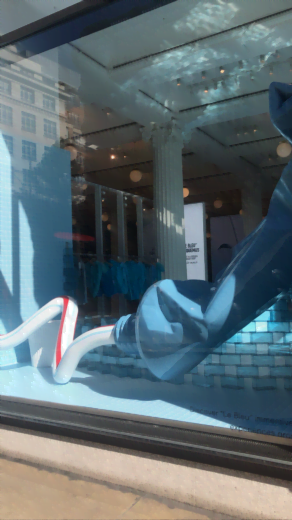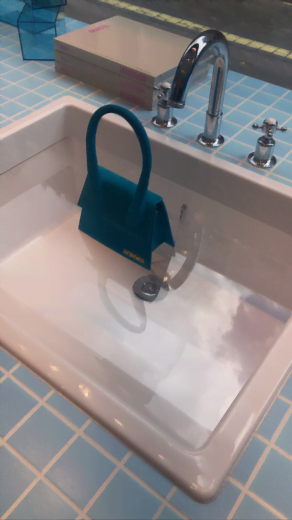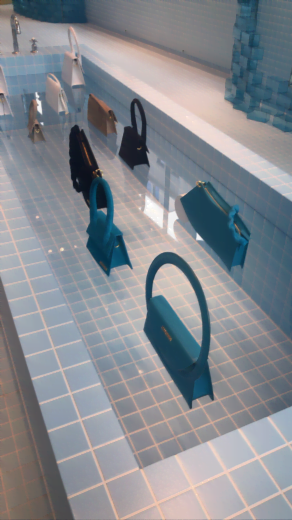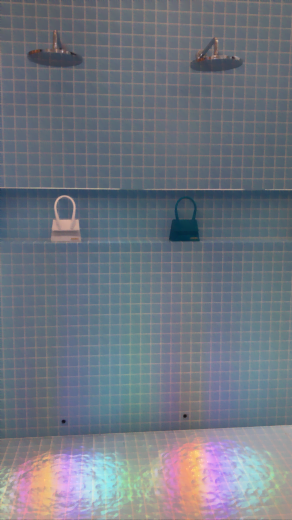 Le Vestiaire

The locker room
As I entered the Old Selfridges Hotel, I couldn't help but feel as though I was walking into a spa to unwind for the afternoon. With the staff dressed all in white and lots of towels intricately rolled up behind them, I immediately felt relaxed, but equally curious about what I was yet to discover in Le Vestiaire…
I was again transported back to childhood, wandering through the locker room and tugging on the doors to see which lockers opened up to unveil pretty, blue surprises! I remember pulling on one of the cubicle doors and an automated French voice exclaiming that the cubicle was in use, with a familiar-looking towel hurling over the top; Jacquemus used a pinch of humour throughout Le Vestiaire to create a truly memorable retail experience. In the words of Simon Porte Jacquemus, it was important to "recreate an accumulation of lockers with different 3D experiences inside, inspired by Jacques Tati movies."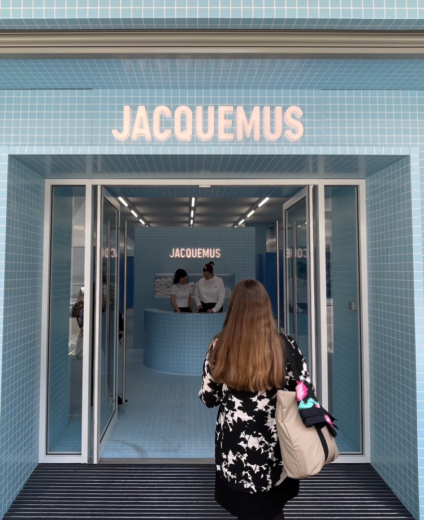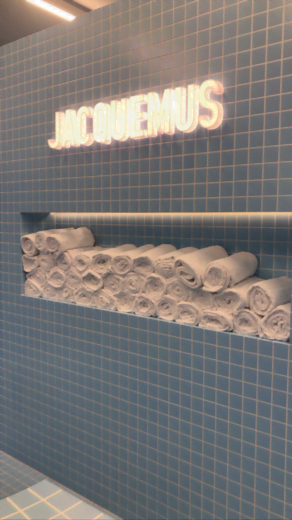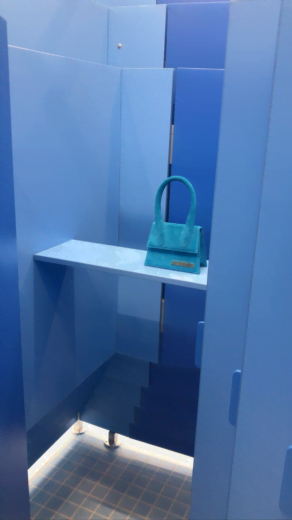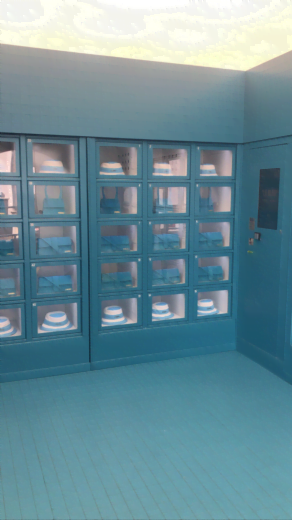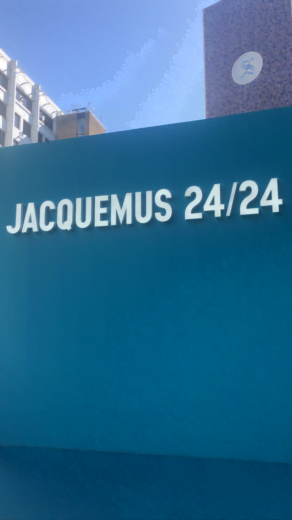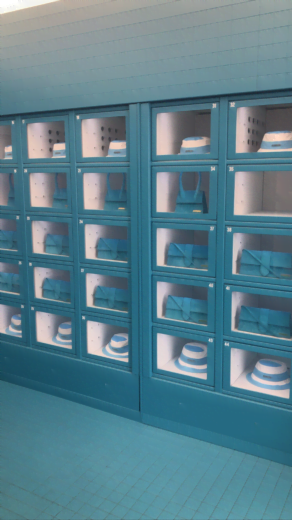 It was then time to venture to the third and final instalment of Le Bleu—24/24—accessible 24 hours a day, and something that has taken Paris, Milan and London by storm. Situated on Edwards Mews, just a stone's throw from Oxford Street, this pop-up felt like the very last piece to the Jacquemus puzzle. I walked through the doors of 24/24, only to be greeted by a huge vending machine filled with Le Chiquito and Le Bambino handbags—a Jacquemus and snack lover's dream!
It was clear that Simon Porte Jacquemus' vision for 24/24 had come to life. As he told Selfridges in the early stages of the collaboration, "the Jacquemus 24/24 store will also follow this obsession with blue and water and will be entirely made in blue, with only blue Jacquemus pieces." Just a dash of white could be seen on the striped hats in the sea of blue before my eyes.
What's Coming up for Our Luxury Community?