Post-Meeting Report:
FX Leaders Residential
When members of The Finance Hive put their heads together around common challenges, sharing solutions and ideas, sparks fly! In May, we brought together a group of our senior FX buy side members to generate a platform to influence key technological initiatives with one buy side voice.
Discussion topics covered:
FX Data Aggregation, FX Connect
Optimising Less Liquid Markets, BidFX
The Future of FX Execution, 360T
Best Execution and FX Analytics, LSEG
Electronification of FX Derivatives, Bloomberg
NDF Electronification, 24 Exchange
Economic Outlook and Reality for the US, State Street
Across each conversation we gathered stories, key discussion points, takeaways and ideas shared, which we've now pulled together into this report! It's a great read with a lot to give, helping you steer the future of your firm—especially if you weren't able to join us at the meeting!
To gain the full findings, just download the report and enjoy… Be sure to let us know what you think!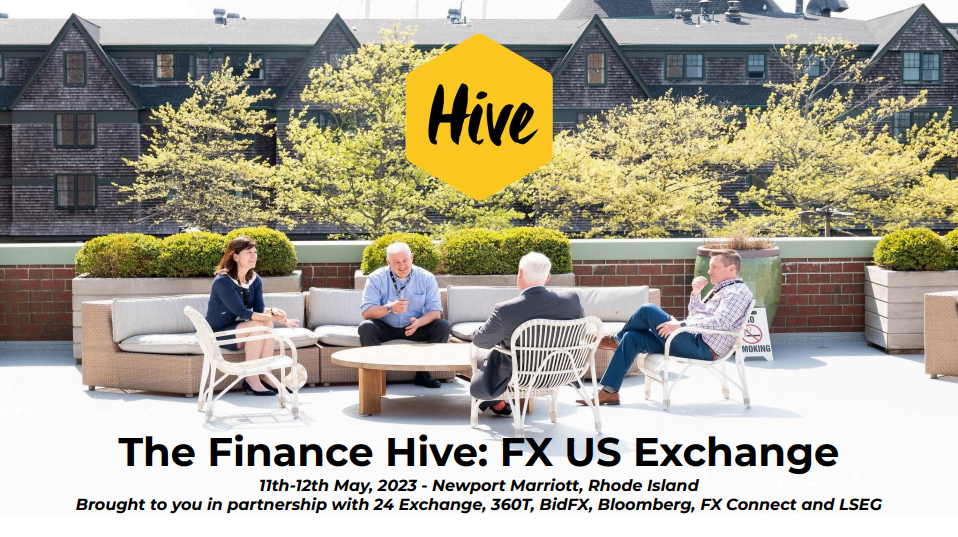 "If you have an apple and I have an apple and we exchange these apples, then you and I will still each have one apple. But if you have an idea and I have an idea and we exchange these ideas, then each of us will have two ideas."
Interested in reading the report?