The Retail Hive UK/EU: Director's Exchange, 9-10th February 2023
Location: Luton Hoo Hotel, Golf & Spa
For the first time, The Retail Hive are delighted to host our popular Exchange format tailored to C-Suite and Director-level decision makers in the UK retail industry.
Retail is undergoing an enormous transformation amid multiple threats from macro-economic conditions and customer shopping behaviours.
In just a day and a half away from the office, this will be a chance for the leaders in the industry to put their heads together and collaborate on responses to the threats facing retail, and also capitalise on the amazing opportunities presented by an industry known for resilience and innovation.
Future-proof retail business strategies
As retail emerges into a new normal, brands finding success are those who have created a community of fans – not just customers. Identifying your tribe and creating an experience tailored to them is now essential to success. Who is your consumer of tomorrow?
Experience is essential to converting and keeping this customer attention and your market share. Retails must define and deliver a shopping experience that is unique and memorable. How will tomorrow's customer shop?
Customers are demanding more from the retailers they choose to shop with. Ethical, sustainable and transparent business practices are more important than ever before. Developing and supporting business transformation that centres these pillars is essential. How can you promote strategies for tomorrow and lead a team to this future?
Your peer group is your secret source – closed doors, open minds, Chatham House Rule applies.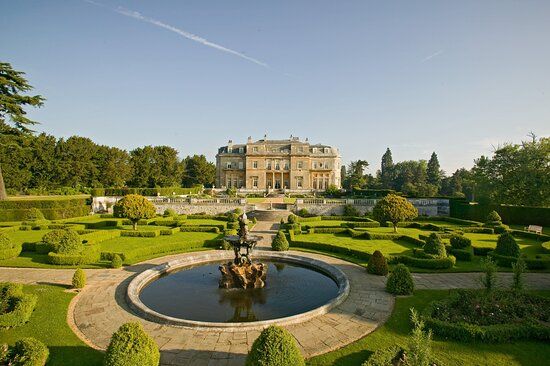 Navigate this tricky landscape with the benefit of the collective brainpower of a trusted group of allies. 
In true Hive style, the Exchange format brings together senior retail professionals to soundboard, benchmark and learn from each other – assisted by recommended partners – in a closed, vetted group. 
In this unique and first-of-its-kind Director's Exchange, you'll be surrounded by peers of Director-level and above, allowing conversations to dive into those thorny, strategic challenges.
This strictly invitation-only meeting will bring Director-level members together at this key juncture in the calendar to benchmark future strategies, reflect on the direction of your business and define a roadmap of success.
Across two days, we will curate your experience to join roundtable discussions, workshops, small-group think-tanks and one-to-one meetings centred on your priorities. Then, relax in style in the sumptuous surroundings of the Luton Hoo. Enjoy cementing relationships new and old over our incredible gala dinner, an opulent evening of entertainment and unique activities.
Human digital communications
Gaining a single view of customer data 

Maximising customer lifetime value

Balancing acquisition and retention

Delighting at scale with accessible and convenient communications
Customer-centric experience 
Creating a seamless journey from search to purchase

Improving the personal touch for purchase

Easing the road to discovery 

Creating local international experiences
Tomorrow's Customer
What do Gen Z need?

Creating phygital worlds

Relationship commerce
Tomorrow's Business 
Breaking barriers for a truly omnichannel experience 

Promoting a resilient culture 

Preparing for a new future for data
Personalised Networking and Content Based on YOUR Needs:
Discussion topics are shaped by the attending members and will be tailored around individual priorities. 
The Retail Hive will guide each attendee through a series of group discussions with other retailers and brands, getting individuals straight to the heart of the issues at the top of their priority list. The meeting experience and the networking will be curated for each attendee, connecting members in small groups to have deep conversation with peers on the topics of their choice.
As always, your peer group is your secret source – Closed doors, open minds, Chatham House Rule applies.
A unique set up to share experiences and learn from your peers"
WatchShop
Great opportunity to have meaningful conversations with other retailers

"
Farfetch
A wonderful time – sharing ideas with peers. Feeling inspired to start innovating!

"
John Lewis
The Hive has provided a great platform for me to take time out and meet my peers and discuss and listen to our combined situations

"
Harvey Nichols
A snapshot of the discussions captured by our wonderful scribe: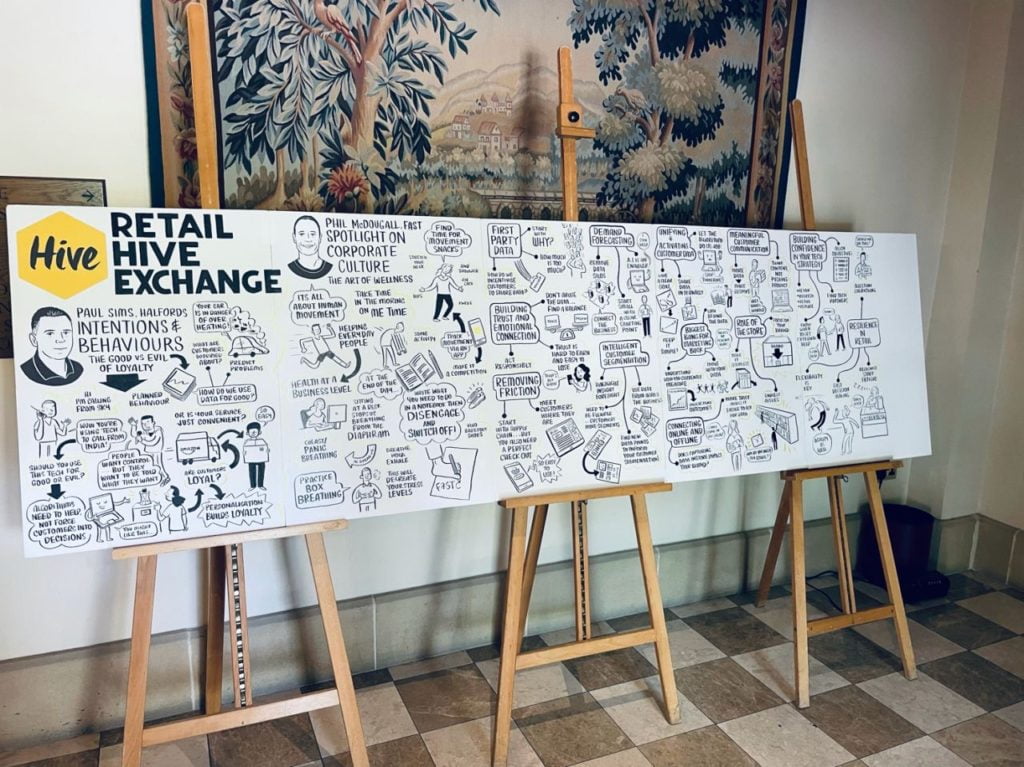 A fantastic networking and learning experience, with the odd surprise or two thrown in: