"If you have an apple and I have an apple and we exchange these apples then you and I will still each have one apple. But if you have an idea and I have an idea and we exchange these ideas, then each of us will have two ideas." – George Bernard Shaw
The Exchange brings together senior retail professionals to collectively soundboard, benchmark and learn from each other – assisted by recommended partners – in a closed, vetted group. 
Personalised Networking and Content Based on YOUR Needs: Across a day and a half, you will have a curated content and networking experience moving through roundtable discussions, workshops, small-group think-tanks and one-to-one meetings centred on your priorities. All whilst relaxing in style in the sumptuous surroundings of Luton Hoo, cementing relationships and having fun together.
THE DAY IS SET TO INCLUDE:
Our roundtables are all supported and led by an industry leader, facilitating group conversation, designed to help drive forward key market structure and technological initiatives

The framework of our residential agendas is designed around roundtable discussions. All discussions operate under Chatham House Rule, allowing for an open dialogue and free flow of ideas in a trusted setting.
Our spotlights allow partners to showcase their solution in a private room, enabling members to see it in action, evaluate with their peers and provide direct feedback

Based on the most common investment areas within our community, we match our members with recommended third party technology vendors.
Our educational masterclasses provide a more in-depth, hands-on private workshop led by an industry thought leader in a particular field, promoting an interactive learning experience

Each masterclass is open to 12-15 attendees, grouped based on a common learning. This classroom style format allows the group to deep dive into a particular area, led by an industry expert.
We incorporate dedicated 20-minute 1-2-1 meeting slots to connect members with other industry leaders who can help them with their key projects across the year

By understanding members most pressing concerns, we pair meetings with members who are best placed to help each other with their own internal initiatives, technological investment areas and projects.
After Day 1 of a busy programme, wind down with your community – dinner, casino, drinks and the odd surprise…and then it's onto a very special Day 2

After the first day of a busy programme, wind down with your community at our Gala Dinner. Our Gala Dinners feature award winning menus with a 3-4 course meal, alongside extra special entertainment…
When members and partners awake on Day 2 have a range of activities designed to re-energise from the night before…from sheep herding to golf…unstructured networking at its best!
Discussion topics will focus around:
Experiences driven by insight
Doing more with Less: Driving Efficiencies in your Marketing Spend

Maximising Retention (in a Cost of Living Crisis)

Leveraging Zero Party data 

Unlocking the Potential of First-time Purchases
Efficiency & Performance: AI & Automation  
Can Friction be Good? 

Enhancing the Product Discovery Process

Delivering Personalisation at-scale 

Using AI to Optimise Customer Experiences 

Social Commerce and Shoppable Experiences
Customer-centric operations
Unifying experiences with a seamless omnichannel approach

Acquiring with a personal touch 

Achieving greater on-site engagement

Building an Online Community to Fuel Growth

Video: Views Vs Conversions
Planning, Strategy & Infrastructure 
Balancing Ethics with Customer interactions

Breaking Silos for a Seamless Experience

The Do's and Don'ts of Digital Expansion

Navigating a Cookie-less Future

The Marketing Team of Tomorrow

Fuelling customer-centric international growth
An Audience with Aesop, The Body Shop and Avon: Blending Personalization, First-Party Data and Customer Relationships
Smart retailers recognise the parallels between personalised marketing and the dynamics of a 'friendship'. Much like a marriage, retailers can lure you in and once attained, it can feel like they forget about your needs! Find out how to blend intrigue and human gestures which tap into the valuable insights – and enhance the experience offered by first-party data.
With Gianfranco Cuzziol, Avon International CRM and Personalisation Lead, Natura & Co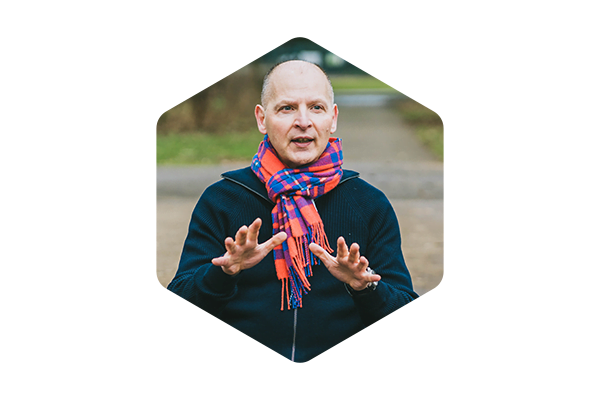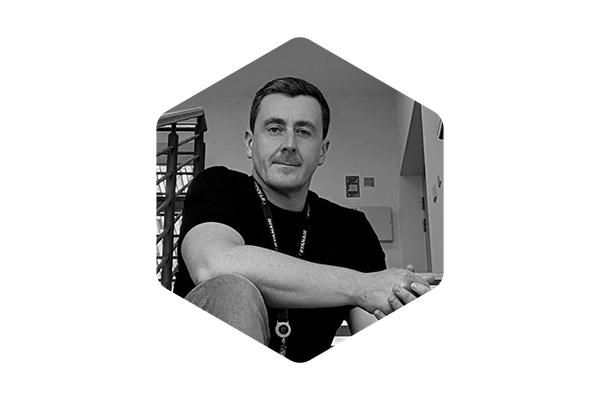 Spotlight Keynote: Navigating Digital Social Skies – From Feedback to Fans. Unveiling Ryanair's Unconventional 'Low Cost, High Reach' Social Media Marketing
Join us for a keynote delving into Ryanair's social media strategy, which has garnered almost 700,000 Twitter followers and 1.9 million TikTok subscribers. Michael Corcoran discusses the airline's 'low cost, high reach' strategy, examining how it leverages reactivity, entertainment and engagement. Ryanair is the exception, rather than the norm, with well-timed content spikes and diverse platform strategies that contributed to Ryanair's impressive increase of over 20 million weekly reach, highlighting the effectiveness of its consistent messaging and creatively imperfect content. He'll take you on a journey of learning from the method behind the madness and how you can be effective on social, starting with strategy.
With Michael Corcoran, Head of Social & Creative Content, Ryanair
An Audience with Moonpig.com: Leading International Expansion and Innovation – Making Pigs Fly!
With a strong focus on orchestrating international expansion and fostering innovation, Alexander will share the critical path of decision making from profit and loss management, alongside the pivotal task of identifying fresh business models, choosing the right MarTech and steering across cultural differences. Gain insight into strategic convergence of global growth and pioneering creativity with a deep dive into Moonpig's recent expansion into Ireland and the US.
With Alexander Toft, Director – New Markets & Ventures, Moonpig.com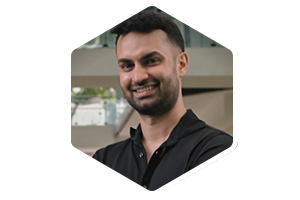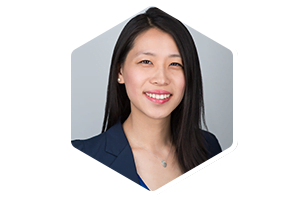 Keynote: How Alibaba is Connecting China's Luxury Markeplace Across the World: From Metaverse to 'Phygital' Experiences
The China consumer market is also known for its innovative retail experiences. Consumers are receptive to engaging with brands across new, digital mediums – from livestreaming to 1:1 virtual consultations – giving wide scope for brands to 'test-drive' new and interesting methods of interacting with their target audiences. Join us on a journey through Alibaba's Tmall Luxury Pavilion, where we explore its role in reshaping China's luxury market. Discover how younger consumers and digital innovation are driving change and explore innovative collaborations with top luxury brands. Mei will also delve into the metaverse-based fashion show and XR experience, exploring their impact on luxury brand engagement.
With Mei Chen, General Manager, Head of Fashion, Luxury & Lifestyle, Alibaba Group
An Audience with Kingfisher: Discovering New Heights of Customer Engagement and Increased Traffic through the Launch of B&Q's Marketplace
Find out how Kingfisher transformed their offering from start to finish with a competitive benchmarking exercise, 3rd Party Sellers and what's next in terms of in-store returns in the future.  Key highlights will focus on how to improve shopping experiences with speed and convenience at the forefront of a new multichannel online marketplace.
With Ben Smith, Group Head of eCommerce Trading and Profitability, Kingfisher Plc Group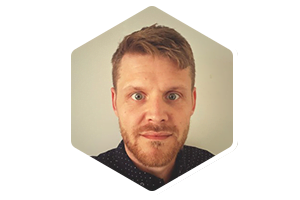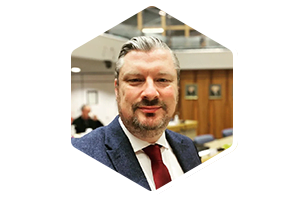 An Audience with Kelloggs: Crunching the Numbers for Revenue Growth Via Digital Retail Media
Digital retail media offers a cost-effective solution with high margins, delivering significant benefits to retailers and driving sales and profit growth. Retailers are increasingly seeking more investment in digital retail media from manufacturers. Find out how this low cost tool can build impactful growth and how manufacturers and retailers can work together using accurate data.
With Gregor Murray, Digital Channel Development Director, Kelloggs
The Hive has provided a great platform for me to take time out and meet my peers and discuss and listen to  our combined situations" –
Great opportunity to have meaningful conversations with other retailers"
A wonderful time – sharing ideas with peers. Feeling inspired to start innovating!"
A unique set up to share experiences and learn from your peers"
ENQUIRE ABOUT THIS MEETING
Already a Retail Hive member?
The easiest way to enquire about your place on this meeting is via the Hive Network Portal.
Click below to be directed to the login page
Not downloaded our App? Please click on the required platform below
Not a member yet?
No problem complete the form below and one of our team will be in touch
YOU MAY ALSO BE INTERESTED IN