Launched in-person in Polanco, Mexico City in June 2023 and developed during the pandemic, our senior FICC Mexico community is continuing to expand in close and proud collaboration with the Central Bank of Mexico, Banxico.
The annual FICC Mexico City meeting is the only place where the buy side, afores, insurance companies and corporates and their providers – that play a key role in driving innovation and automation across Latin America – meet privately to continue building trust, share experiences around FX and Fixed Income market structure and trading technology, and innovate and evolve into one buy side voice as a result. Through different touchpoints during the year, including Digital Boardrooms and Digital Solution Spotlights – we offer bespoke 121s, in-depth roundtable peer-to-peer conversations, masterclasses, solution spotlights, and a fabulous networking experience at our annual meeting in Mexico. Watch this very exciting space!
Your Peer Group Is Your Secret Source – Closed doors, Open minds, Chatham House Rule applies.
THE DAY IS SET TO INCLUDE:
Our roundtables are all supported and led by an industry leader, facilitating group conversation, designed to help drive forward key market structure and technological initiatives

The framework of our residential agendas is designed around roundtable discussions. All discussions operate under Chatham House Rule, allowing for an open dialogue and free flow of ideas in a trusted setting.
Our spotlights allow partners to showcase their solution in a private room, enabling members to see it in action, evaluate with their peers and provide direct feedback

Based on the most common investment areas within our buy side community, we match our members with recommended third party technology vendors.
Our educational masterclasses provide a more in-depth, hands-on private workshop led by an industry thought leader in a particular field, promoting an interactive learning experience

Each masterclass is open to 12-15 buy side attendees, grouped based on a common learning. This classroom style format allows the group to deep dive into a particular area, led by an industry expert.
We incorporate dedicated 20-minute 1-2-1 meeting slots to connect members with other industry leaders who can help them with their key projects across the year

By understanding members most pressing concerns, we pair meetings with buy side members who are best placed to help each other with their own internal initiatives, technological investment areas and projects.
Discussion topics will focus around:
Building trust and deep relationships with technology providers.

The benefits of aligning with the Global Code of Conduct.

Investigating the impact of the Code on electronic trading and algos.

How is the FX algo space developing elsewhere in the world and assessing the current levels of algos usage in Mexico across the desk.

Bringing players into the local market to add more liquidity and depth.

Are international FX and Fixed Income platforms the ones that can give you the services you need?

Investigating best execution methods beyond voice and RFQ.

Best practices considered by Tier 1 Banks from major pension funds, asset managers, hedge funds and corporates worldwide.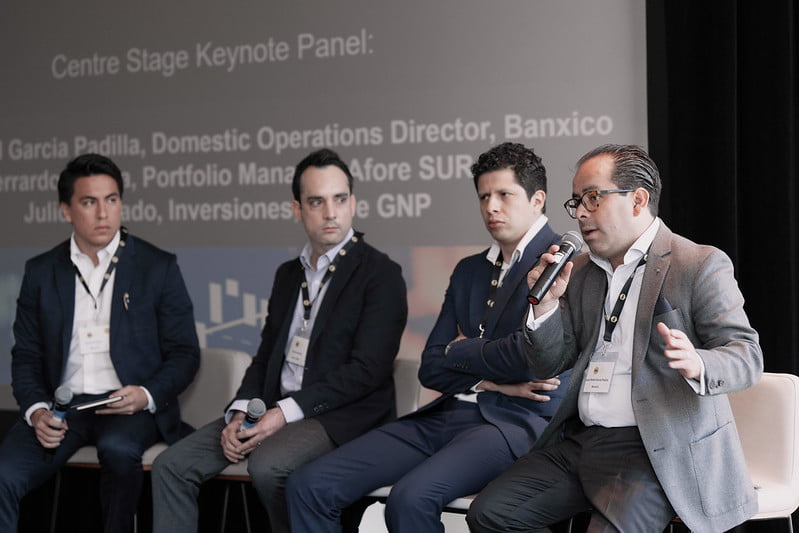 ENQUIRE ABOUT THIS MEETING
Already a Finance Hive member?
The easiest way to enquire about your place on this meeting is via the Hive Network Portal.
Click below to be directed to the login page
Not downloaded our App? Please click on the required platform below
Not a member yet?
No problem complete the form below and one of our team will be in touch