The Finance Hive Live: FX Leaders Residential Meeting, 8-9 June 2023
Venue: Luton Hoo Hotel
We're delighted to be bringing the Finance Hive FX Leaders community back together for our second inaugural FX Leaders Residential Meeting at The Luton Hoo on 8 and 9 June. Over the past two years, FX Heads of Desk have had to improvise and adapt to rapidly changing market situations as they transitioned teams to remote working whilst still maintaining technological excellence, and navigating key regulatory deadlines and reforms.
The Finance Hive's FX Leaders Residential Meeting is created in proud collaboration with the FX Steering Committee and is where the most senior FX trading professionals come together for an intimate and closed-door discussion. Invitations are restricted to 70 Heads of Trading, Heads of FX Trading, Senior FX Traders, Heads of Trading Technology and Heads of Analytics from the largest 100 buy side firms (ranked by AUM), with a presence in Europe.
This experience consists of three deep-dive repetitions of roundtable discussions around themes suggested by our members; closed door masterclasses; tailored 1-1 meetings in dedicated buy side to buy side and buy side to partner lounges; buy side technology user groups to share experiences, usage, strengths and key development areas of your core providers to ensure you are getting the most out of your systems enabling you to influence providers going forward as one buy side voice; trading zone to offer you some space in case you'd have an emergency on your desk; Centre Stage opportunity for FX Future Leaders; inspirational speeches; and so much more.
Your Peer Group Is Your Secret Source – Closed doors, Open minds, Chatham House Rule applies.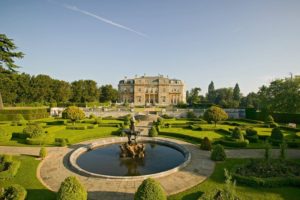 Keynote panel:
Thriving amid fast market structure developments and increasing severe geopolitical risk
Arnab Das, Global Macro Strategist, Invesco
Andreas König, Head of Global FX, Amundi Asset Management
Here's a little sneak peak from a Retail Hive Exchange to give you a flavour of what to expect:
OUR FX EU STEERING COMMITTEE: