A lack of clear differentiation among providers has left traders with difficult decisions around which ones they should use.
To address these concerns, we are inviting solution providers recommended by our members to share how their solution can help the buy side, and what makes them unique. These presentations will all follow the same outline and address questions submitted by members to allow for direct comparisons.
We will also dedicate time for the buy side to discuss what they have heard from each provider with one another, and feedback accordingly.
Your Peer Group Is Your Secret Source – Closed doors, Open minds, Chatham House Rule applies.
Your peer group is your secret source – closed doors, open minds, Chatham House Rule applies.
THE DAY IS SET TO INCLUDE:
Our roundtables are all supported and led by an industry leader, facilitating group conversation, designed to help drive forward key market structure and technological initiatives

The framework of our residential agendas is designed around roundtable discussions. All discussions operate under Chatham House Rule, allowing for an open dialogue and free flow of ideas in a trusted setting.
We incorporate dedicated 20-minute 1-2-1 meeting slots to connect members with other industry leaders who can help them with their key projects across the year

By understanding members most pressing concerns, we pair meetings with buy side members who are best placed to help each other with their own internal initiatives, technological investment areas and projects.
Discussion topics will focus around:
Accessing EM Liquidity Electronically
EM Best Execution Frameworks
Alternative EM Protocols
Restricted and Frontier Markets
Liquidity Provision Revision
Managing EM Currency Through NDFs
Minimising Risk vs. Improving Liquidity
Improving Price Visibility and Transparency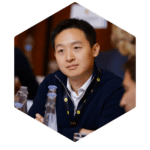 Keong Kim, Fixed Income Trader- Rates at Pinebridge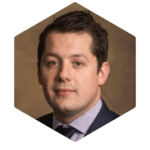 Joe Gilbert, Emerging Markets Credit Trader at T. Rowe Price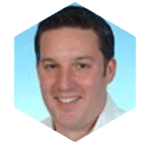 Adrian Hogarth, Senior Global Macro Trader at Janus Henderson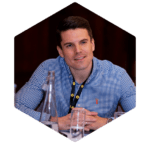 Tom Nickalls, Trader at Ninety One Asset Management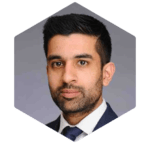 Bharat Choda, Senior EM Trader at Fidelity International
WHAT OUR MEMBERS HAVE TO SAY
FX Hive provided fantastic environment to network with my peers and benchmark yourself
David Shack, Product Area Lead, Fidelity Investments
Again a successful meeting during which I had insightful discussions with peers and tech providers"
Mike Poole, Head of Trading, Jupiter Asset Management
A well organised meeting with some great content, worth taking the time to attend"
Martin Hendry, Global Multi Asset Trader, Liontrust
ENQUIRE ABOUT THIS MEETING
Already a Finance Hive member?
The easiest way to enquire about your place on this meeting is via the Hive Network Portal.
Click below to be directed to the login page
Not downloaded our App? Please click on the required platform below
Not a member yet?
No problem complete the form below and one of our team will be in touch